Lomondgate & Vale of Leven Industrial Estate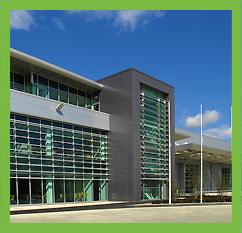 Lomondgate and Vale of Leven Industrial Estate lie on the north-western edge of Dumbarton. Lomondgate is a Strategic Economic Investment Location (SEIL). The long term vision is as a strategic business district. These sites have major locational advantages on the doorstep of Loch Lomond & the Trossachs National Park with excellent connectivity to the A82, Glasgow city centre and airport, proximity to HMNB Clyde and with around 700,000 people in a 35 minute journey to work area (2.3 million people within a 60 minute drive time). See www.lomondgate.com Lomondgate is one of Scotland's most active developments, with over £50 million of investment to date including; enabling infrastructure, structure landscaping, public art, BBC Scotland's studios, Aggreko's £22 million manufacturing facility, Whitbread Premier Inn and pub/restaurant, Costa drive-through and almost half of 338 consented new houses completed or under construction by Walker Group, Persimmon Homes and Taylor Wimpey. A master-developer, Walker Group (Scotland) Ltd, is in place and development opportunities still exist at Lomondgate Services and Lomondgate Business Park.
The adjacent Vale of Leven Industrial Estate has a track record of attracting inward investment and major occupiers include Chivas Brothers, Polaroid Eyewear and Diamond Power. The Estate, which has been developed in the grounds of the restored Strathleven House, is home to a cluster of businesses in the drinks industry and has a number of development sites owned by Scottish Enterprise.
  A         Lomondgate
Expected Outcomes: Business Park, roadside services, residential
Owner: Strathleven Regeneration CIC/Walker Group (Scotland) Ltd
Size: 120 acres
Site Requirements: Assessment of site conditions, site preparation, internal roads/service infrastructure
  B        Vale of Leven Industrial Estate
Expected Outcomes: Renewal and development (Use classes 4/5/6)
Owner: Various including Scottish Enterprise
Size: 265 acres
Site Requirements: Assessment of site conditions, site preparation, roads/service infrastructure, public realm/landscaping