West Dunbartonshire Council currently has 22 elected members.
View Councillors by name.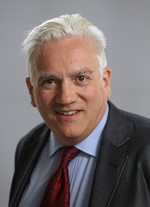 Party: Labour
Ward: Ward 5 - Clydebank Central
Allowances and Interests:  Register of Allowances
Surgery details:
Last Tuesday

Flat 2D West Court, Littleholm  - 5pm - 5.30pm
The Hub CE Centre – 6pm – 6.30pm
Appointments and home visits to elderly, disabled and housebound constituents are available on request.
Meetings are available in Clydebank Town Hall by mutual agreement.
Contact information:
Councillor Mooney can be contacted at Clydebank Town Hall on:
Tel: 01389 738538
Mobile:  07538 842 583
email: john.mooney@west-dunbarton.gov.uk
Other Councillors representing this ward: