Published 22 December 2017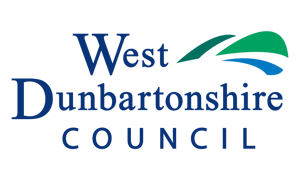 The Council's administration has presented a draft budget for consultation with communities. The budget needs to address a gap of £1.1m between the funding the Council receives from Government and the cost of delivering services.
The options proposed to be used to close the anticipated budget shortfall are: 
Reduce Curriculum for Excellence funding as many projects are now funded as part of general school running costs
Reduce by 10% the budget available to head teachers, meaning by 2019/20,  £629,000 would continue to be available for secondary heads and £646,000 for primary
Remove the funding which Central education provides to schools for swimming lessons with individual heads given the option to use their delegated budgets for this
Reduce payments to parent councils
Withdraw crossing patrols from 12 locations where there are controlled pedestrian crossings
Increase membership fees at Dalmuir Golf Course
Remove summer bedding displays
Reduce cemetery maintenance
Reduce park maintenance
Removal of weekend litter collections
Review waste and recycling services with the option to change the frequency of bin collections
Transfer cash payments by residents to the Post Office and PayPoint shops and stores
Increase Food Export Certificate Charges
Reduce discretionary rates relief for charities
Reduce grants to voluntary organisations
Reduce funding to strategic partner organisations
In addition to the budget proposals, managers have identified measures which can be taken internally in 2018/19 to operate more efficiently. Management Adjustments can be viewed here.
Everyone will have the opportunity to give their views on the administration's budget proposal along with a number of other alternative savings options, when the month-long consultation launches in early January. This will then inform decisions made by Councillors at a budget setting meeting in March.
Council Leader Jonathan McColl said: "We don't want to be in a position where we need to make savings and will do everything we can to improve the funding which our Council receives to deliver its services. The draft budget as outlined above is Council's response to the worst case scenario. We have to set a balanced budget come March and I would encourage everyone in West Dunbartonshire to take part in the consultation when it launches in January and give their feedback on what is being proposed."
Councillor Ian Dickson, Convener of Corporate Services, added: "We know how much residents rely on our Council services and in developing this draft budget have been mindful of the impact any changes we make will have on frontline services. This has been a difficult process and from the available options, the proposal we have put forward for consultation protects the most vulnerable and ensure we can still deliver support where it is needed most."
The report to last night's meeting can be found online here https://goo.gl/nYChGr (Page111).