Published 14 December 2017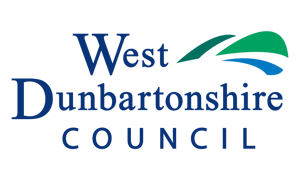 A social enterprise running community action workshops and two creative music-themed businesses are the latest to benefit from a Council fund aimed at improving the economy and creating sustainable jobs.
The Social Enterprise Challenge Fund was launched in 2012 to help launch local businesses that address social or environmental needs while offering new employment opportunities. Successful applicants receive investment of up to £15,000 and the latest recipients of funding represent a diverse range of innovative, community-focused ideas.
Now in its fifth year, the Social Enterprise Challenge Fund was set up with an investment of £225,000 and sees the Council working alongside Scotland's social enterprise development agency Firstport, which helps applicants develop a case for funding before they approach the Council for consideration.
This year, the programme has awarded three successful applicants with funding support to get their ideas off the ground after they impressed a panel of experts in a Dragon's Den-style presentation. As well as meeting the essential criteria, all three winning proposals were able to demonstrate how their service would benefit financially challenged people and families across West Dunbartonshire.
The successful applicants were:
Charlie Sherry from Bowling, who launched Inclusive Images − a social enterprise set up to run Community Action and Community Voice workshops that help groups and individuals tell and share their stories using the power of photography. The stories can then be turned into campaign or promotional materials or exhibitions.  Charlie has been awarded £6000 through the Social Enterprise Challenge Fund to create a full time post and grow the business, expanding the service to the wider community.
Clydebank G81 Trust comprising five local trustees − Joseph Henry, Thomas Brady, David Cox, Conrad Gross and John Hannah. The Trust was awarded £5000 to help fund the set-up of a music production and creative media centre for local community groups. By promoting the arts and showcasing the talents of local people, the Trust aims to provide training and create employment opportunities.  The Trust also plans to appoint a local person to help market and run the centre as part of its growth plans.
SKapade Inspirational Development Solutions operates as a social enterprise based at a purpose-built music studio and community hub in Dumbarton. It was awarded £5000 investment towards the expansion of its services to deliver youth training in creative industries, primarily music production across the Central Belt of Scotland. Working with all age groups, but with a target demographic being under 30s not involved in employment, education or training, the company delivers services and workshops ranging from motivation and self-confidence through to social media, DJ skills and music production, self-employment in the creative industries and live performance skills.  SKapade is run by Stephen Kirkwood, an international DJ and Producer, and motivational speaker Steven Galloni.
Councillor Iain McLaren, Convener of Infrastructure, Regeneration and Economic Development, said: "I'm delighted to see the creative thinking and entrepreneurship that these three businesses have shown, particularly as their ideas all involve helping other people learn vital new skills that could improve their employment opportunities. The Social Enterprise Challenge Fund has unearthed some great business ideas over the years and 2017 looks like being no different on that front. Congratulations to the three winners. I look forward to seeing their ideas progress."
Councillor Diane Docherty, Vice Convener of Infrastructure, Regeneration and Economic Development, added: "Setting up a new business or expanding an existing business can be an all-consuming task and this Council is determined to do everything it can help local businesses be successful. I hope that with the help of the Social Enterprise Challenge Fund, these three businesses go from strength-to-strength and inspire others to follow suit."
The Social Enterprise Challenge Fund programme is now in its final year of delivery, with an evaluation underway to assess the social and economic benefits it has made on communities across West Dunbartonshire.
Josiah Lockhart, Chief Executive of Firstport, said: "Social enterprise is about running a business, making a profit, and using that money to create a positive social impact. It's fantastic to see entrepreneurs in West Dunbartonshire coming forward who see social enterprise as a model for doing business differently − investing in their community and supporting economic growth in the area. We've seen some great success stories through the Challenge Fund since its launch and I look forward to seeing the impact of these businesses continue in communities over years to come."