Published 23 February 2017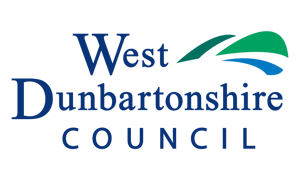 West Dunbartonshire Council has frozen Council Tax and invested in its communities and residents as part of a £212million budget approved yesterday (Wednesday).
The financial plan for 2017/18 protects frontline services, enhances a number of services by £772,000, and closes the previously reported £421,000 budget gap.
The move will mean that properties in Bands A to D will see no change in their Council Tax this year, however, those in bands E- to H will be increased as a result of Scottish Government reforms. Further information on this can be found on the Council website.    
The Administration budget continues to 'Build a Better West Dunbartonshire' by investing in sports facilities and play parks across the local authority to improve the lives of thousands of residents.
Among the projects to be launched in 2017/18 are:
a new Community Centre for Westbridgend
a new changing facility in Duntocher
a refurbished sports pavilion at Mountblow
a new all-weather pitch at Levenvale Primary School
a new games area and play area at St Patrick's Primary
a new play and recreation area at Radnor Park
A £500,000 investment to create mandatory 20mph speed limits in estates across the area to improve safety for residents. 
The Council also committed to extend its efforts to help residents into work and support the vulnerable, and those hardest hit by benefit reforms.
In addition to investing £3.2million in the Council's jobs programme, there will be further funding set aside to deliver 100 new apprenticeships for young people. More than £225,000 has been committed to support new projects including adult apprenticeships and also to extend the successful free driving lesson scheme to assist more residents seeking work.  A pilot housing project to provide targeted support for young people aged 16-25 is to be launched, along with a campaign to help those impacted by fuel poverty and also to assist anyone who will be impacted by welfare reforms including the move to universal credits.
Council leader Martin Rooney said: "This budget will protect our residents from the burden of a Council Tax rise being introduced in many Councils across Scotland. It also transforms our communities by investing in a range of projects in local areas to ensure our residents directly benefit. We know the value of play and sport and we want to ensure every community in West Dunbartonshire has facilities that support these activities.
"We also want to do everything we can to tackle deprivation in our communities and support those who are struggling due to welfare reforms. We are investing heavily in education to ensure our young people are fully equipped to compete in the world of work. We're continuing to invest in apprenticeships but also recognise that unemployment is not restricted by age, so we'll be launching apprenticeships for adults who are seeking work or the opportunity to retrain. We're also extending our free driving lesson scheme to include adults over 21.
"We are committed to improving our communities and growing West Dunbartonshire for the benefit of all of our residents, and this budget delivers that."
Education continues to be a key priority with spending of over £90m on schools, nurseries, libraries and other services. To support young people from deprived backgrounds, over £3.4m will be invested to continue efforts to tackle the poverty-related attainment gap. There was also a commitment to spend £2.6m in the coming year providing free school meals, £1.7m to keep one of Scotland's most generous school transport allowances, and £480,000 to retain the country's most extensive school clothing grant scheme.
Councillors also voted to continue to provide more than £60million funding to the Health and Social Care Partnership to provide seamless care to residents of all ages. This included over  £13m for care home service for older peoples, £10m for providing care to people in their own home and £1million to kinship carers. There was a further £7m to maintain waste collection services, £7m for street cleaning, parks and grass cutting and £5m for local roads.
The Council will use £2,032,000 of its free reserves to fund the freeze in the Council Tax, invest £772,000 to enhance services, and close the identified £421,000 gap in the Council budget. Like all Councils, West Dunbartonshire has cash reserves to protect the organisation from unexpected costs such as severe weather damage.
Your Community - Your Services, 2017/18 Administration Strategic Budget and Capital Plan