Published 07 July 2017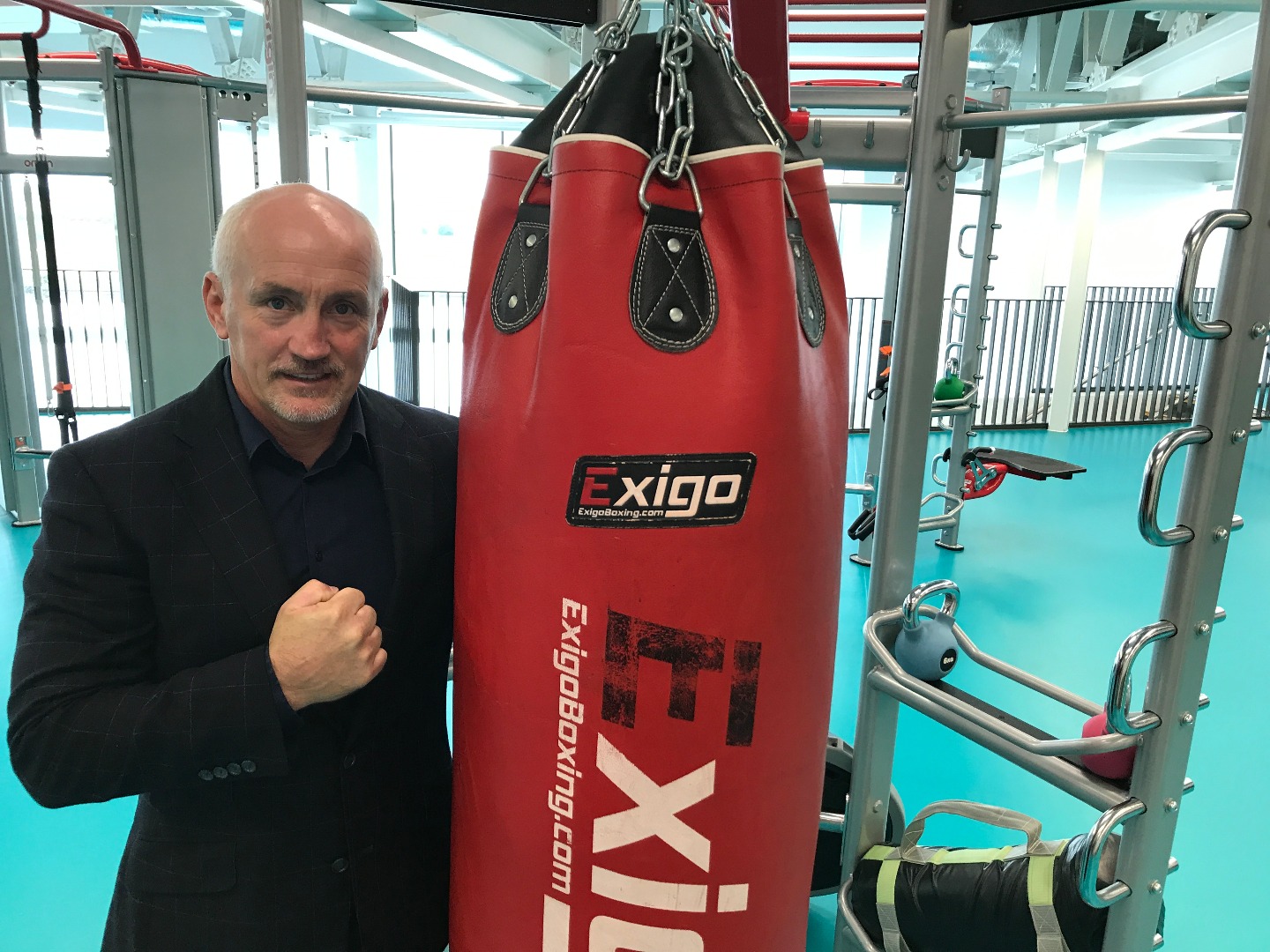 Boxing icon Barry McGuigan has given his seal of approval to the new £23.8million Clydebank Leisure Centre.
The former World Champion is in Scotland ahead of this weekend's Bad Blood boxing event at Braehead Arena and he stopped in at Clydebank Leisure Centre to see what the facility has to offer.
And Barry was as impressed with the setting as he was with the world class range of equipment on offer.
Barry said: "This is a magnificent facility, it's unbelievable. You can see the flights going in to Glasgow Airport and the ships going up the Clyde. It's a beautifully situated building and that's why you'd want to have a big, bright open facility like this.
"It's great to see people who are older and maybe out of condition training and getting fit. Having a place to exercise and get fit and healthy, in an open space like this that celebrates its history."
Still fighting fit at the age of 56, the Irishman and star of the International Boxing Hall of Fame is a big advocate of exercise as a means of improving mental and physical health. He encourages everyone to exercise regularly.
He added: "Get to the gym. It solves so many problems. Just go and exercise. It's fundamental for your mental health as well as your physical health. It sets off the endorphins and makes you feel better. That's where it all starts."
West Dunbartonshire Leisure has a range of membership packages available, as well as options for pay-as-you-go visits to Clydebank Leisure Centre and the Meadow Centre in Dumbarton. Find out more at www.west-dunbarton.gov.uk/wdleisure