Published 14 July 2017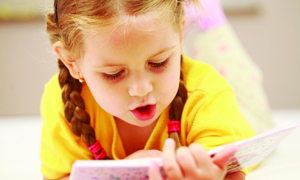 Hundreds of West Dunbartonshire pupils are set to benefit from summer holiday camps offering fun activities, learning opportunities and lunch.
The Council sessions are being offered in primary schools across the area over July and August and are designed to increase opportunities available to young people with courses tailored for youngsters aged from P1 through to S1.
It's the first time the camps have been delivered in primary schools. The camps are based in schools in Haldane, Dumbarton, and Clydebank with a focus on family learning and health and wellbeing as well as opportunities to increase literacy and numeracy skills.
Young people in P6/P7 are being offered the opportunity to enhance their foreign language learning with a Survival Language Adventure Camp running at Auchengillan Outdoor Centre on July 19. This will see 20 pupils take part in an outdoor skills course taught in either French or Spanish and will work with language mentors who are native speakers.
The group will learn essential survival skills such as shelter building, fire-making and emergency first-aid as well as developing their knowledge of vocabulary and grammar, problem-solving and numeracy. Learners will then create a 'Bear Grylls' style instructional video in their chosen foreign language.
Councillor Karen Conaghan, Convener of Educational Services said: "The camps are open to all children in West Dunbartonshire and will offer increased  learning opportunities and fun activities at no cost to parents. The summer holidays can be a challenging time for parents and this is an opportunity for young people to learn, spend time with their friends and it will also provide a free lunch for children entitled to a meals during term time. There has been a good uptake of places which shows how attractive they are to the youngsters as well as their families."
Councillor Caroline McAllister, Vice Convener of Educational Services, added: "We are determined to close the attainment gap in West Dunbartonshire and are seeing really positive results from our efforts. These camps are another way of supporting our young people and widening opportunities to ensure all of our pupils achieve their potential."
The courses are being delivered in areas highlighted as having higher levels of deprivation and have been funded by the Council as well as the Pupil Equity Fund and the Scottish Attainment Challenge.
To book a place or for further information email ashley.macintyre@west-dunbarton.gov.uk