Published 31 July 2017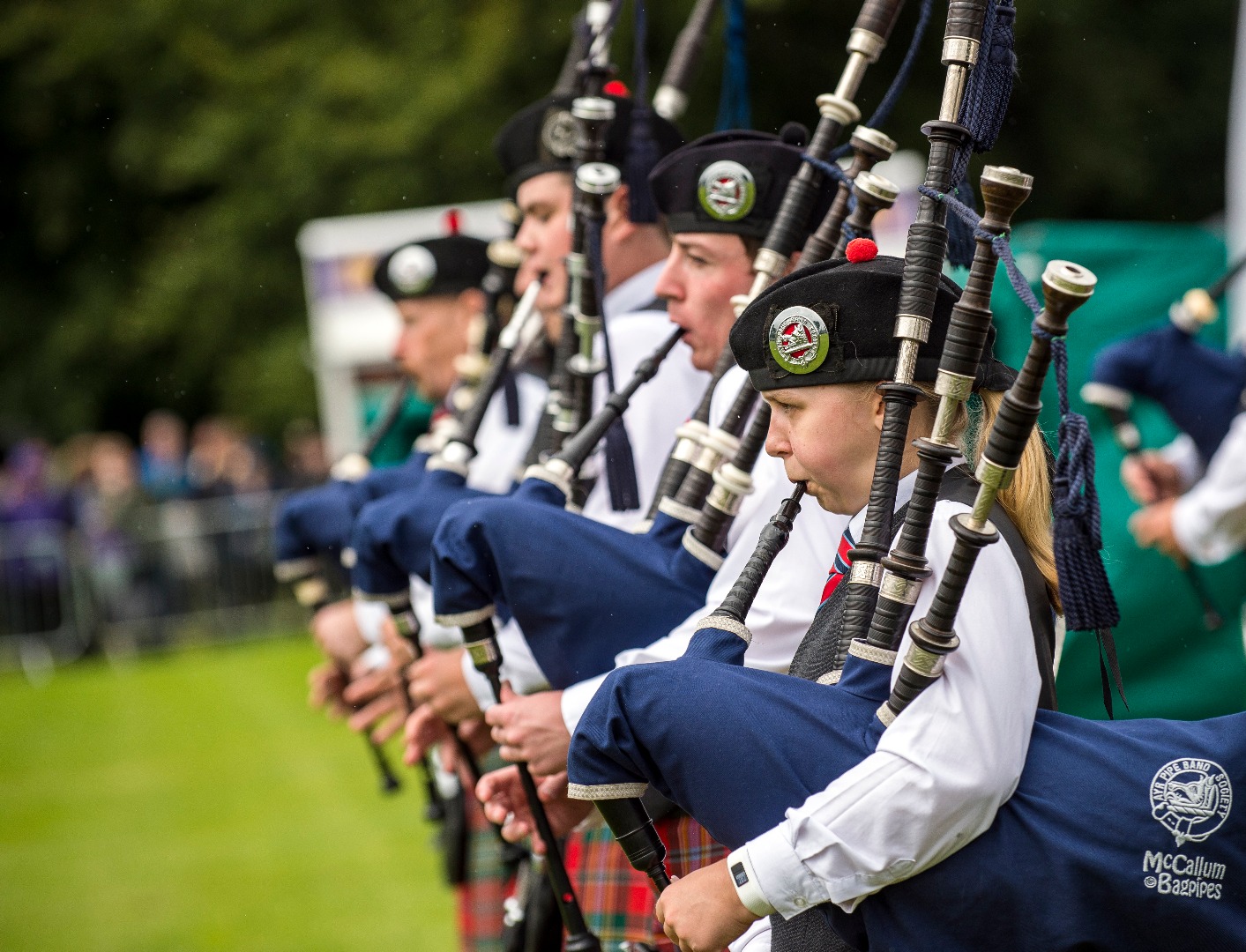 The Scottish Pipe Band Championships 2017 attracted a crowd of around 25,000 people and saw Inveraray and District Pipe Band take the Grade 1 prize.
Held at Dumbarton's Levengrove Park, the event saw bands from across Scotland and beyond compete for prizes in various categories, while drum majors also went head-to-head for honours and Highland dancers wowed the crowds.
West Dunbartonshire Provost and Chieftain of the Championships, William Hendrie, said: "I couldn't have asked for a better event in my first year as Provost and Chieftain of the Scottish Pipe Band Championships. The competition was brilliant, the atmosphere unforgettable and the scenery, as ever, stunning.
"I have no doubt that all of the visitors who attended this year will be talking about it for some time to come and I hope to welcome them all back again in 2018. My congratulations go the winners in each category and my thanks also go to every band, drum major and dancer who came along to show off their skills."
Ian Embelton, Chief Executive of the Royal Scottish Pipe Band Association, added: "I am thrilled at how successful this year's event has been and I congratulate everyone who was involved in the organising and running of the Championships. The quality of the competition was as good as ever and the judges had a really tough job picking the winners. Here's to doing it all again in 2018."
The honour of Grade 1 Band title went to Inveraray and District and the Grade 1 Drumming title was scooped by St Laurence O'Toole. The winner of the Adult Drum Major competition was 19-year-old Lauren Abraham from Ballybriest.
Hundreds of children enjoyed the free activities provided in the WD Leisure Sports Zone, where they had the chance to test their football skills, take on athletics challenges and try out the Clubgolf area. A number of prizes of free swims and gym passes were up for grabs throughout the day for children taking part in these activities.
As well as the 123 bands and 40 Drum Majors who came to compete in Dumbarton, visitors from far and wide were there to take in the atmosphere. American tourists Laura Austin and Elizabeth Palacios made the event part of their European vacation. Laura said: "I have loved being in Scotland and this was a lovely way to end our visit to Scotland."
Elizabeth added: "The park is beautiful and the people have been so welcoming. I just love the pipes and the bands here are all fantastic."
Staff from the Council and West Dunbartonshire Leisure worked tirelessly throughout the day selling programmes, managing traffic and car parking as well as picking up litter and emptying bins within the park.
Full results can be found at the Royal Scottish Pipe Band Association website at www.rspba.org