Published 23 November 2017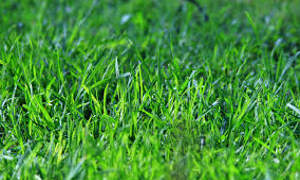 Councillors have voted to revise the Council's Care of Gardens Scheme and shift the focus on those residents who most need the support that the service offers.
The Infrastructure, Regeneration & Economic Development (IRED) Committee today (November 22) voted to accept a recommendation in a report to improve the criteria for free access to the Council's Care of Gardens Scheme. The service will now be provided free of charge to all residents in receipt of a disability related benefit or a service from the HSCP.
Residents who do not meet the criteria, but are in receipt of a state pension, can still benefit from a heavily subsidised service costing £70 per year (£5.84 per month) with the Council covering the remaining £135 shortfall in the cost to deliver the service.
Care of Gardens currently costs taxpayers in West Dunbartonshire around £540,000 to deliver it is estimated that the new criteria will reduce this by up to £200,000 and ensure that those people who most need the service have access to it free of charge.
Councillor Iain McLaren, Convener of IRED, said: "Accepting the recommendation of this report, which was requested by the Administration, is a sensible decision that will ensure the people who most need this free service will have access to it, while still making sure it is available at a heavily subsidised rate to all pensioners."
Councillor Diane Docherty, Vice Convener of IRED, added: "The Committee has taken the step to ensure that infirm and disabled people who are not able to do their own gardening can access the service and won't miss out."
The changes will come into effect in time for next year's spring and summer period.