Published 17 November 2017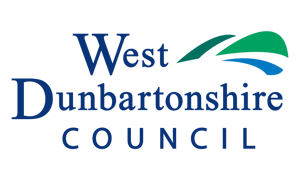 Councillors will consider major plans later this month to reduce waiting times at the Council's telephone contact centre, introduce web chat, promote more convenient ways to pay the Council and join up one stop shop services with the local Library.
The transformation proposals are aimed to respond to the current levels of demand from residents by providing more capacity at peak times such as lunchtimes. It would also help to make the service as efficient as possible.
The report to the Corporate Services Committee outlines how the telephone contact centre receives more than 200,000 calls a year but is currently open early morning and late afternoon when demand from residents is reduced. Under the plans for discussion opening times would typically be 9am - 4.30pm with more employees on hand to take calls between 12 and 2pm when 25% of calls are received.
Under the plans cash and card payments currently taken at the two One Stop Shops would be transferred to the area's 85 PayPoint machines and Post Offices where West Dunbartonshire residents already undertake thousands of cash transactions every year for utility bills, mobile phone charges and TV licences. In addition the team based at the One Stop Shop in Mitchell Way would relocate to the popular Alexandria Library where visitors can also take advantage of book loans, use the computers, access free wi-fi, and informally receive Macmillan Cancer Support.
The proposal would also see the Welfare Fund team, which assists with crisis grants to vulnerable residents, stop delivering a service at weekends when just 2% of applications are made and instead provide extra staffing Monday to Friday.
Changes across the team including an extra employee joining the telephone contact centre, would help reduce waiting times further.  The savings from the new smaller team would also help fund the introduction of a web chat facility on the Council website to respond to resident demand and also again reducing waiting times on the phone.
Malcolm Bennie, Strategic Lead for Communications Culture and Communities, said: "This proposal has been developed to meet the demands from our residents for shorter waiting times on the phone and more modern and responsive assistance like web chat. It also aims to support residents to make payments to the Council in more convenient locations for them and at more convenient opening times. If introduced our service would still provide the face-to-face support that our residents need, and we would be able to deliver telephone support with shorter delays and at less cost. It is now up to Councillors to decide if it is the right approach to take or not."
The report will go before the Corporate Services committee for decision on November 29.