Published 30 November 2017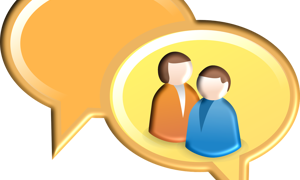 Councillors have approved plans to transform the way the Council interacts with residents by increasing staffing at its telephone contact centre to reduce wait times – particularly at lunchtimes – and introducing web chat.
Opening times at the contact centre will be amended to 9am to 4.30pm with more staff available to answer the phones between the peak hours of 12 and 2pm when 25% of calls are received from the public.
In addition, the team at the One stop Shop in Alexandria are relocating to the nearby Alexandria Library where visitors can also take advantage of book loans, use the computers, access free wi-fi, and informally receive Macmillan Cancer Support.
Extra staffing will be provided in the Welfare Fund team Monday to Friday to assist with crisis grants to vulnerable residents, and the current weekend service which receives just 2% of all applications will cease.
The changes have been developed in response to resident demand and will also help to make the service as efficient as possible.
Councillor Ian Dickson, Convener of Corporate Services, said: "We want to deliver the best possible services for residents and respond when people need us in the way that suits them best. The contact centre is busiest at lunchtime so this ensures there will be more staff available to answer calls from residents at those peak times. Our residents are more connected than ever and as a Council we need to embrace that. The introduction of web chat is a new approach for the Council helping us serve even more of our residents efficiently."
Vice-Convener, Councillor Iain McLaren, added: "We are committed to fully engaging with all of our residents, and to truly achieve that we need to take a new approach. The proposals approved today will better meet the needs of our communities and deliver the effective efficient services our residents need and deserve."
A proposal to transfer cash payments from the three One Stop Shops to 85 Post Office and PayPoint shops and stores across West Dunbartonshire will now be consulted on with the public as part of the forthcoming 2017/18 Budget Consultation process. A separate proposal to cease taking direct cheque payments from residents, groups and businesses from April 2018 was agreed by Councillors.