Published 22 November 2017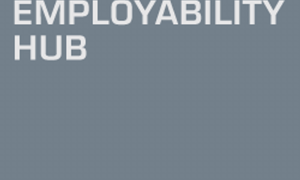 The West Employability Hub will move from Dumbarton High Street after Friday, December 22, to a temporary home in Bridge Street.
The Hub, operated by West Dunbartonshire Council's Working4U team, will be based at the Council's recently renovated Bridge Street office after the festive holidays. And once the Council's new Dumbarton town centre office in Church Street opens in early 2018, the West Employability Hub will move there permanently.
In the meantime, service users can expect the same level of service at Bridge Street.
Councillor Diane Docherty, the Council's Convener of Housing & Communities, said: "The team at the West Employability Hub is gearing up for its move to the fabulous new office building in Church Street. While the finishing touches are being put to that building, the Hub will operate out of Bridge Street. For years the Hub has delivered an award-winning service, providing access to debt and money advice as well as training and qualifications ─ and none of that will change as result of this move."
Councillor Iain McLaren, Vice Convener of Housing & Communities, added: "When the Hub relocates permanently to the new office in Church Street, the team will continue their excellent work and aim to build on the success that they have had. Spending a short period of time at Bridge Street allows the service to continue uninterrupted."
The West Employability Hub has helped people into work and apprenticeships, assisting with skills development training and financial advice. Once it moves to Church Street, the Hub will be part of a wider integrated service, giving access to other Council support services such as Housing.
Partnerships with organisations such as West College Scotland, the DWP and Skills Development Scotland will continue to the benefit of local people.