Published 28 November 2017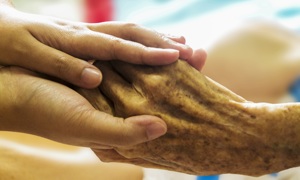 Members of West Dunbartonshire Health and Social Care Partnership (WDHSCP) have approved a plan to ensure the continuation of unplanned care during the winter.
The Unscheduled Care Plan allows services to plan ahead and includes 12 critical areas for planning throughout the winter and over the festive period. 
The plan includes safe and effective hospital  admissions and discharges; plans for additional hospital beds; discharges over weekends and bank holidays; preparation for norovirus and effective planning to monitor performance.
Severe cold weather can be dangerous for vulnerable groups including older people and those with serious illnesses, so the plan details how best to prepare to keep people healthy and warm and remain in their homes.
The plan also ensures that a continued level of support and care is provided along with the funding to meet the spike in services over the winter.
Beth Culshaw, Chief Officer of WDHSCP, said: "It is important for us to have an effective plan in place for when we normally have an increase in demand for our services.  We have robust measures in place which will help us plan and manage unexpected care and demand on services over the months ahead.
"We have many residents across West Dunbartonshire with long term illnesses that are particularly vulnerable to the cold and we are aware they may call on our help as temperatures drop.
Councillor Marie McNair Convener of WDHSCP, said: "It is normal for our service to be in higher demand during the winter and it is important for us to have the right measures in place to cope with the additional pressure. Our committed staff do a fantastic job in ensuring our residents still receive their care and the service still operates despite the conditions outside.  This plan will help us protect those most in need and I'm pleased to see it now in place."