Dorothy Whitaker
'From Clydeside to Africa and Back'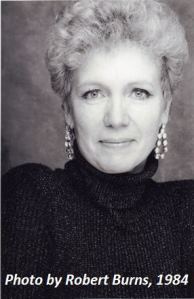 About the Artist:
Dorothy Whitaker
(B.A. Fine Art, drawing & painting; Dip. Ed)
Born Partick, Glasgow 1944. Trained at Glasgow School of Art, Scotland, and at Jordanhill Teaching College, Glasgow. Lived in Ghana & Malawi, Africa, for many years, then Perth Australia, before returning to Britain.
Exhibitions and TV appearances in those countries, and at Torrance Gallery in Edinburgh. She has Work in many private collections around the world, including in Ireland, Shanghai, China, Canada, USA, Holland, Japan, Africa and Australia as well as the U.K.
Some of her painting is in the personal collection of ex-president Banda of Malawi.
Has illustrated books by various Scottish Authors, including Cliff Hanley.
She was twenty years as Head of Art in a Secondary School in Buckinghamshire, England.
Education:
B.A. Fine Art, drawing & painting, Glasgow School of Art.
Dip. Ed. Jordanhill Teaching College, Glasgow.
Events:
TV Ghana
BBC Radio Scotland interview
Exhibitions: Ghana, West Africa; Malawi, Africa; Perth, Australia; Edinburgh, Scotland; Clydebank, Scotland
Commissions undertaken contact: 01436 821 950 or email dorothy@mobilerecord.co.uk
Background
Clydeside Childhood
A native of Clydeside, where many family members worked in the shipyards. Reared in a typical Glasgow tenement, where the backcourts offered opportunities as a playground for stimulating the imagination. Visits to the teeming dockside where ships regularly arrived from all over the world, laden with exotic goods, creating a desire to travel.
The many blacksmiths and horse dealers enabled learning to ride a variety of horses and ponies – including Scotland's magnificent Clydesdales. Riding meant following the orange and green trams along Dumbarton Road as far as Victoria Park, and sometimes Clydebank, where many relatives lived and worked. It also meant being chased by whistle-blowing "parkies" if a particular horse proved difficult to control for a small girl. "Get that ** horse oot of here" as I struggled to halt a wild gallop around the duck pond.
Africa
My Glasgow equestrian experiences enabled me to refine my riding technique in Africa, both in Ghana and Malawi, where I was privileged to live for some ten years in total. There, I was fortunate to acquire beautiful horses of my own. Riding every day in the African Bush and beaches was an unforgettable experience.
The local people and colourful environment incessantly inspired me, such as the bright and lively West African "Tro Tro" trucks, overladen with people, animals and fruit baskets – an astonishing sight! Also, the philosophical slogans on their sides and on the food bars, e.g. "Sea Never Dry" or "Don't mind your wife Chop Bar" – a constant source of wisdom.
The heat, the colour, the smiling friendly African people appear frequently in my work.
Back To Scotland
Today a permanent return to the West of Scotland is also a stimulation for my imagination – the glorious landscapes and the seascapes with their everlasting subtleties offer a challenging opportunity for exploration in painting.
Here in Scotland, local Life Drawing groups offer a massive amount of material for figurative paintings, some also inspired by African tribal rituals.
The Exhibition
This Exhibition in its layout and order is an attempt to enable an understanding and enjoyment of my work, where the threads from the Loom of Africa weave through the paintings, whether the subject is of Clydeside or elsewhere.
Location
Backdoor Gallery
Dalmuir Library
3 Lennox Place
Dalmuir G81 4HR 
Dates
Friday 8th June -Saturday 21st July 2018
Opening times
Monday 9.30am – 4.55pm
Tuesday 1.30pm -7.55pm
Wednesday 9.30am – 4.55pm
Thursday 9.30am – 4.55pm
Friday 9.30am – 4.55pm
Saturday 9.30am – 1.00pm