West Dunbartonshire Leisure Trust is responsible for three main indoor leisure centres, managing sports development, the Active Schools project, community facilities, outdoor recreation and a range of events.
West Dunbartonshire hosts the Queen's Baton Relay. 
Bob Burness proudly holds the Queen's Baton at the Junior Highland Games held in Balloch on 18 July 2014.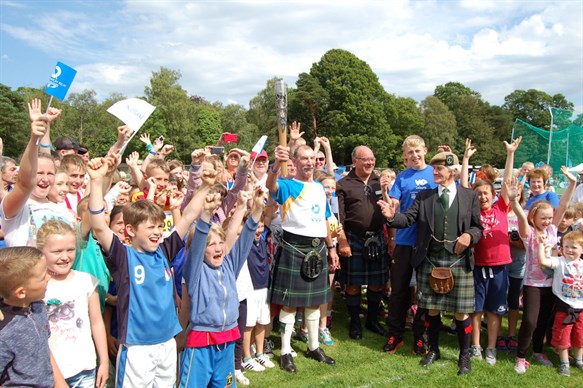 Find out how the 2014 Commonwealth Games provided inspiration for a lasting legacy for communities across Scotland and beyond.  Legacy Home page.

Junior Highland Games 2014
Click on the image below to start the gallery