Bookbug's Library Challenge is a free and fun way to encourage children from birth to discover and enjoy their local library
The challenge runs in libraries across Scotland and your child will have the chance to collect beautifully illustrated certificates.
Libraries have a range of great children's books you can borrow for FREE and your baby or toddler is never too young to join. 
Sign up for Bookbug's free and fun Library Challenge - it's an easy way to enjoy books!
Here are the certificates you can collect...
How the challenge works:
For children aged 0-5yrs 
Visit your local library to register and receive your collector's card.
Get a Bookbug stamp on your collector's card each time you return books.
Receive a limited edition certificate each time you return books/get a stamp.
There are 6 certificates to collect in total.
You will also receive a book with your final certificate.
It's fun and totally free!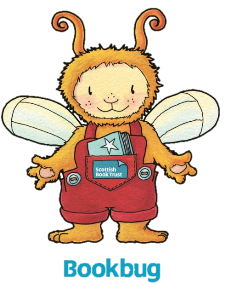 All books count – picture books, fact books, joke books, e-books and audiobooks all count and your library has staff and volunteers to help your child choose books they will really enjoy.
Fun for all the family
The Challenge is a great time to share and talk about books as a family.
Explore your library
While your child chooses their books for Bookbug's Library Challenge, why not pick up a book yourself and discover the range of other great things on offer at the library? 
Other activities
All West Dunbartonshire libraries will be full of fun, free activities throughout the summer holidays so why not pop along and join in! Look out for summer special Bookbug sessions.
When
The Challenge runs from Saturday 22 June until Saturday 31st August 2019
Where
Available in ALL West Dunbartonshire Libraries
Related Information