Dumbarton town centre has a population of 21,000 and is located on the banks of the River Leven, overlooking Dumbarton Rock and Castle. 
A Revised Strategy for Dumbarton Town Centre and Waterfront was approved in December 2014 to guide future projects and development.  
One of the most significant projects identified in the strategy was the construction of a new council office in the town centre.  This was completed in 2018.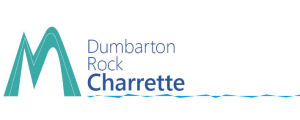 It also suggested involving the community in the development of future proposals for the Rock and Castle.  This was progressed as the Rock and Castle Charrette in February 2015. The Council and its partners are developing the actions from the charrette.  The charrette report and Action Plan can be found at - http://www.west-dunbarton.gov.uk/planning-building-standards/dumbarton-rock-charrette/
The main project being advanced is a new waterfront path linking the Rock and Castle with the town centre. 
A Dumbarton Town Centre Common Good Fund was set up to assist within regeneration activity in Dumbarton High Street and town centre.