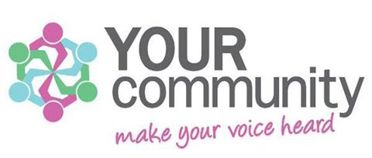 The Communities Team have been working in Dumbarton West since the early stages of the Your Community initiative. Initial engagement work was undertaken which highlighted key issues within the community. 6 key priorities were identified when planning for the future of Dumbarton West:
Activities for young people, children & families.
Drugs & Alcohol.
Town Centre shopping & regeneration.
Dog Fouling, Community Safety / Anti-Social Behaviour.
Jobs & employment.   
Since 2015, there have been a number of engagement methods and events within Dumbarton West. Below is a timeline of Communities Team activity within the area.
Time Line of Activity
2015
Nov / Dec - Your Community Surveys.  
Castlehill Walkabout.
2016
Jan  - Dumbarton West Report on Survey Results.
April -  Community Open Day at Brucehill Activity Centre.
June - Conversation Café at Concord Centre.
2017
Jan - Draft Community Action Plan produced.
Feb / March - Dalreoch Primary School engagement work.
May-  Supporting Westbridgend group through Asset Transfer process. 
Aug  - Your Community Drop in Sessions at Dalreoch Church with Police Scotland.
 2018 
July -  Picnic in Park event in partnership Corra Foundation.
Aug  -  New Neighbourhood Approach begins.
Sept -  Mapping of Community Activity / Groups.
Sept- Westbridgend engagement day & table top sale.
Oct - Engage with Anchor Organisations & Partners.
Nov - Established a Castlehill Partners Network of meetings.
2019
Feb 19 – Aug 19  
Capacity building support to Committee of Westbridgend Community Hall Development Association.               
Continued conversations around the potential to improve the community.
Development of residents / community group.
Your Community Celebration Event.
Development of a Community Action Plan - highlighting short, medium & long term goals for area.
Photos and further information on Dumbarton West Neighbourhood Approach.