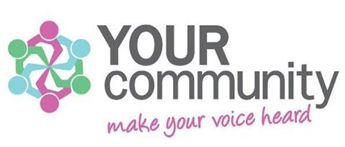 Dumbarton West Your Community Event
Background /Neighbourhood work
The Communities Team work in specific geographical locations within West Dunbartonshire. These locations are identified through YC consultation findings, area profile information and other research to determine which neighbourhoods require intervention and resources to develop community capacity.
Aims of Event 
To recognise and celebrate Your Community works carried out in the area of Castlehill.
To inspire the community to become further involved in future community matters and issues that are important to them.
For Service providers and local partners to offer relevant info to community and advise them of service.
Why have the event
The event was organised based on past Your Community and partners consultations that had taken place. In January 2019 at the Community Walkabout the Community expressed the need to have a celebratory community event to recognise the improvements that had taken place within the area. The event also provided an opportunity to foster better relationships between the residents, WDC and partner organisations. In addition it also gave further opportunity for individuals, families and children to get together, have fun; promoting good community spirit by increasing civic pride in their neighbourhood.
Who was involved planning event
Event was organised by the Council's Communities Team with involvement and input from local partners in Castlehill area including CORRA Foundation, St Michaels Primary School and St Michaels Church, Our Lady and St Patricks, Dalreoch primary School, Brucehill Nursery, Dalreoch Church, Rock Community Church/ Phoenix Community Hub. The two Local primary schools pupil council was visited to hear their views on activities for the event.
What happened on the day
In excess of 100 local residents attended.to celebrate the improvements that had been made in Castlehill through the Your Community Initiative Improvements such as the upgraded Multi Use Games Area at Kyle Terrace and at the Mony, new benches and picnic table installed in play park area, play equipment refurbished and entrance area at the play park renewed. Outdoor Gym equipment will also be installed in the near future as further consultation had took place at the event. Face Painting, Clown, balloon artist, Sports Activities, Children's Games such as hook a duck and big outdoor snake ladders St Andrews Ambulance Service. Information stalls such as DACA, CORRA, WDC housing and Tennent Participation, Communities Team CUBE housing, Working 4U employability and W4U youth services & Member Scottish Youth Parliament (MSYP), Police Scotland Youth Volunteer Service, Greenspace, Leamy Foundation and Fire service.
Evaluations from Partners and Community on the day
All the partners that had attended had seen the positive outcome of the event in despite of the weather. The event has given services further opportunity's to engage with residents and to promote their service. The enthusiasm of the young people was contagious and hook a duck, face painting, Cheeko Clown, pot planting and St Andrews Ambulance was a great hit with all ages.
Community feedback indicated that they would like to see more community events in the future and looking forward to seeing the new gym equipment being installed.
Cost of the event
WDC Communities Team,Cube Housing & CORRA Foundation. All contributed towards the cost of Facepainter, Cheeko Clown First Aid service, use of church tea coffee/juices and Farmfoods supplied fresh water bottles. Total cost of £996. This was not including the time of all services in attendance of the event.
Outcomes /Next Steps
Five local people said that they would like to be further involved one of which was signposted to CORRA Foundation /Phoenix as she was interested in organising events for children. 
New networking contacts established such as Police Scotland Youth Volunteers .(PSYV) and took full advantage of promoting service to all and being a great asset to Communities Team with task on the day.
Partnership working with W4U Youth Council and Greenspace; CORRA Foundation are in talks with Dalreoch Church to start up a vision impaired reading group; Working 4U intend to arrange meetings with other partners such as Fire Scotland, CORRA Foundation they also had 3 direct referrals for assistance with employment/debt/money advice since the event. "This event is a fantastic example of what can be achieved when services and local people work together. It was great to see so many local people and hear their feedback on the Your Community improvements. Thanks to all of our partners and residents who helped make the day such a success."