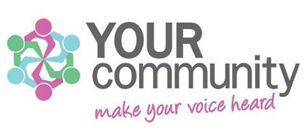 The Communities Team have been working in Drumry & Linnvale since the early stages of the Your Community initiative and extensive community engagement was carried out from November 2015 to June 2016. The initial engagement work undertaken resulted in gathering information from residents which highlighted key issues that the community wanted to address.  These 5 key priorities were most important to them when planning for the future of Drumry & Linnvale:
Activities for young people, children & families.
Drugs & Alcohol.
Community facilities
Dog Fouling, Community Safety / Anti-Social Behaviour.
Jobs & employment.   
Since 2015, there have been a number of engagement methods and events within Drumry & Linnvale. Below is a timeline of Communities Team activity within the area.
Time Line of Activity
 2015
Your Community Surveys   
Linnvale Walkabout
2016 - 2017
Linnvale and Drumry Report on Survey Results
Ongoing Public Reassurance and community engagement within the area.
Community organisations allocated Community Budgeting funding.
 2018 
Feb - Apr - Your Community engagement with St. Eunan's Primary.
Aug  -  New Neighbourhood Approach begins
Aug - Sep - Surveys and neighbourhood conversations.
Dec - Soup and a Natter event.
2019
April - September 2019            
Continued conversations around the potential to improve the community. 
Engagement around community garden in Bedford Avenue.
Funding awarded for improvements to Vanguard Street play park.
Linear Park community orchard funding secured and engagement with local schools begins. 
Second Clydebank Community Soup winners.
October - December 2019
Engagement with the local people continues
Work begins on Bedford Avenue Community Garden
Vanguard Street Play park improvements begin
St.Eunan's and Linnvale Primary School consulted on the Community Orchard
Community Orchard planting day agreed as 11th March 2020
Local people invited to be part of Friends of Linear Park group