Our Community Action Response has been created due to the uncertainty around the unprecedented challenge that COVID-19 presents for people across West Dunbartonshire. A number of measures have already been put in place to ensure our residents feel safe and supported, with further details to follow.
Find out more about how you can help within your community, email empowerment@west-dunbarton.gov.uk 
In difficult times, it's important that we come together whilst ensuring the health and wellbeing of ourselves and others. There are many simple steps we can all take to make a positive impact within our communities during the outbreak.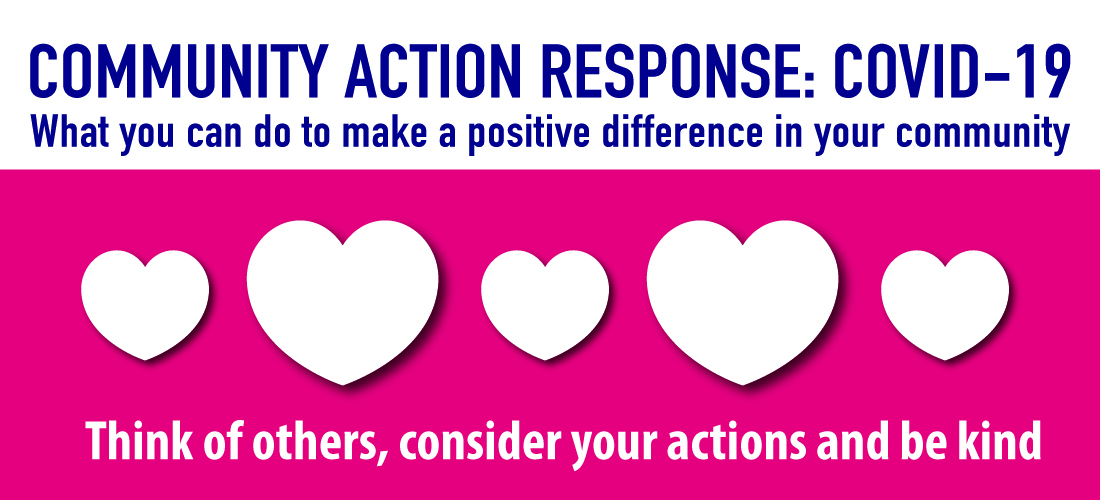 Think of others, consider your actions and be kind
The best way of achieving this is to stay at home. By following government advice you will help slow down the spread of the virus, helping the NHS and saving lives. For more information visit https://www.nhsinform.scot/coronavirus
If you show symptoms, then do not leave your house even for essential exercise or supplies. By isolating for the recommended timescales (7 days for the person showing symptoms and 14 days for all other household members) you'll reduce the spread.
Other ways of helping others can include looking out for vulnerable neighbours or relatives. There will be many people within our communities who can't get out for essentials like prescriptions or food. If you can help, just remember to ensure social distancing when out on essential trips, leave vital supplies at the doorstep and always wash your hands.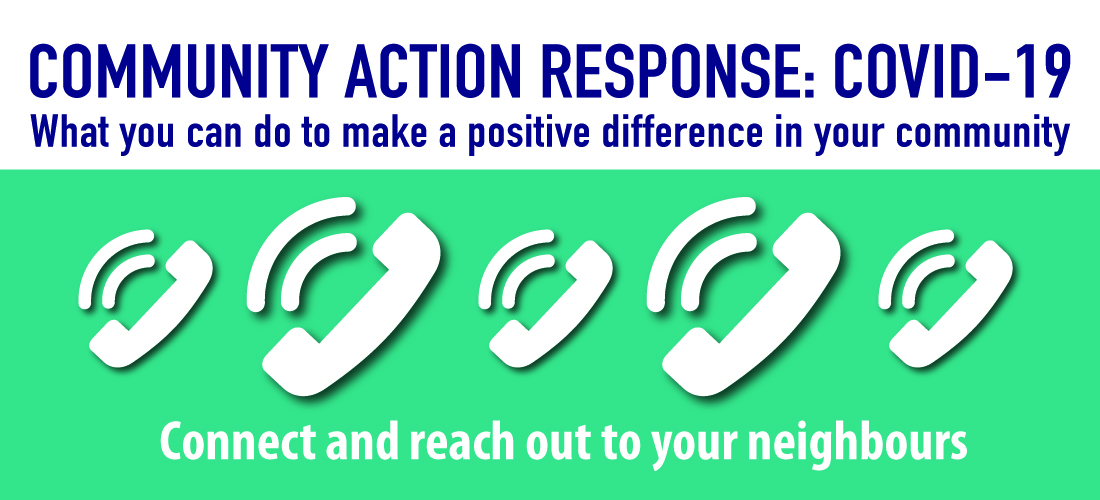 Connect and reach out to your neighbours
Don't forget to reach out to your neighbours, family and friends to check on them. For many, this will be a lonely period. Why not post a note through your neighbours door with your telephone number, or set up a WhatsApp group so the people on your street can continue to communicate.  Video calls, using WhatsApp, FaceTime or Skype can also help ensure people still feel connected.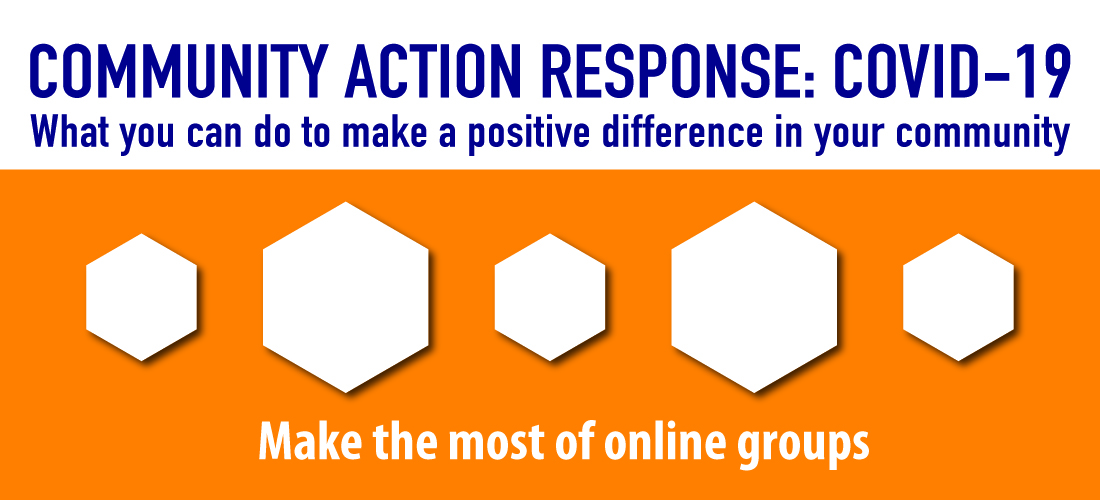 Make the most of online groups
You don't have to be completely isolated during this period – many clubs, organisations and  local community groups are offering  alternative ways to connect online or over the telephone.
Technology is going to be on of the most effective ways in these uncertain times for us to keep in touch.
There is a wealth of information available online, so please keep yourself informed about current guidance.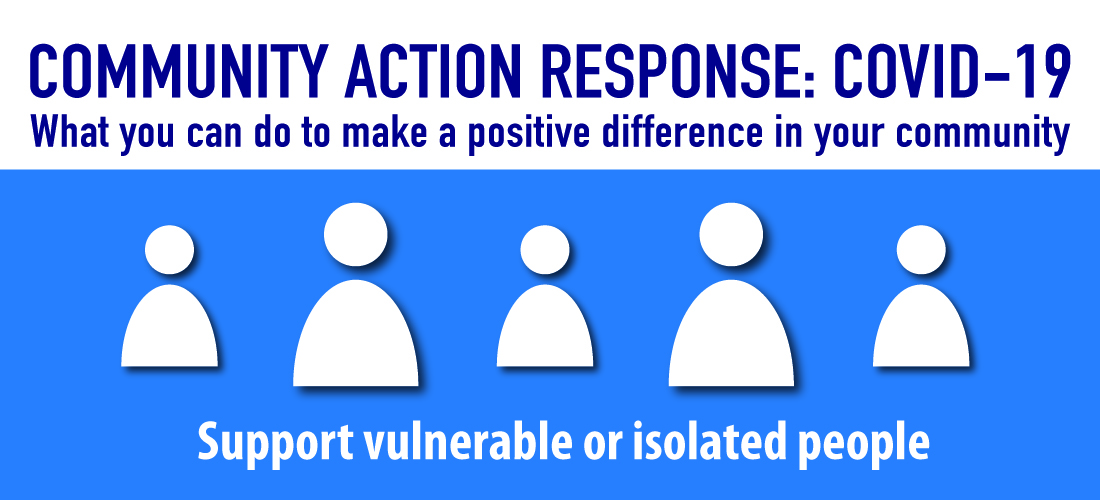 Support vulnerable or isolated people
There may be vulnerable people in your community who need your help. This could involve collecting groceries, making telephone calls, dog walking or simply providing a friendly voice of reassurance. Always ensure you have no symptoms, are practising social distancing and recommended hygiene when it comes to washing your hands.
Vulnerable groups, including those who are pregnant or over 70, may be feeling particularly anxious about coronavirus. If you know somebody who falls into this category, please offer them support and reassurance.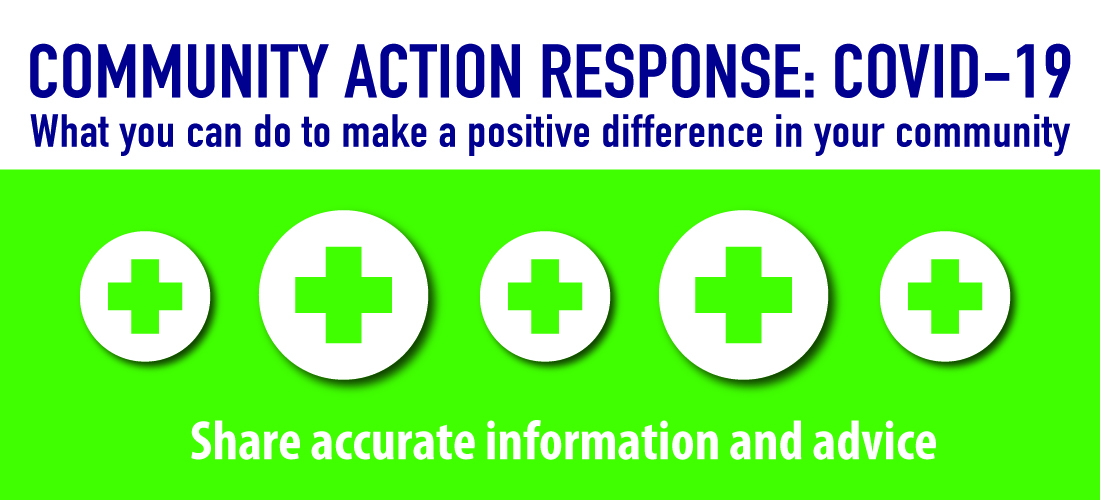 Share accurate information and advice
Both the NHS and UK Government have taken action in the battle against Coronavirus 'fake news' – working with Google, Twitter, Instagram and Facebook to help the public access accurate and up to date information and avoid myths and misinformation.  We are also continuously updating our website and social media pages with the most up to date information to ensure you are kept up to speed with what is an ever evolving situation.
Rumours can create panic. Please only share guidance from reliable and official sources.