The Provost is the civic head of West Dunbartonshire and also chairs meetings of West Dunbartonshire Council.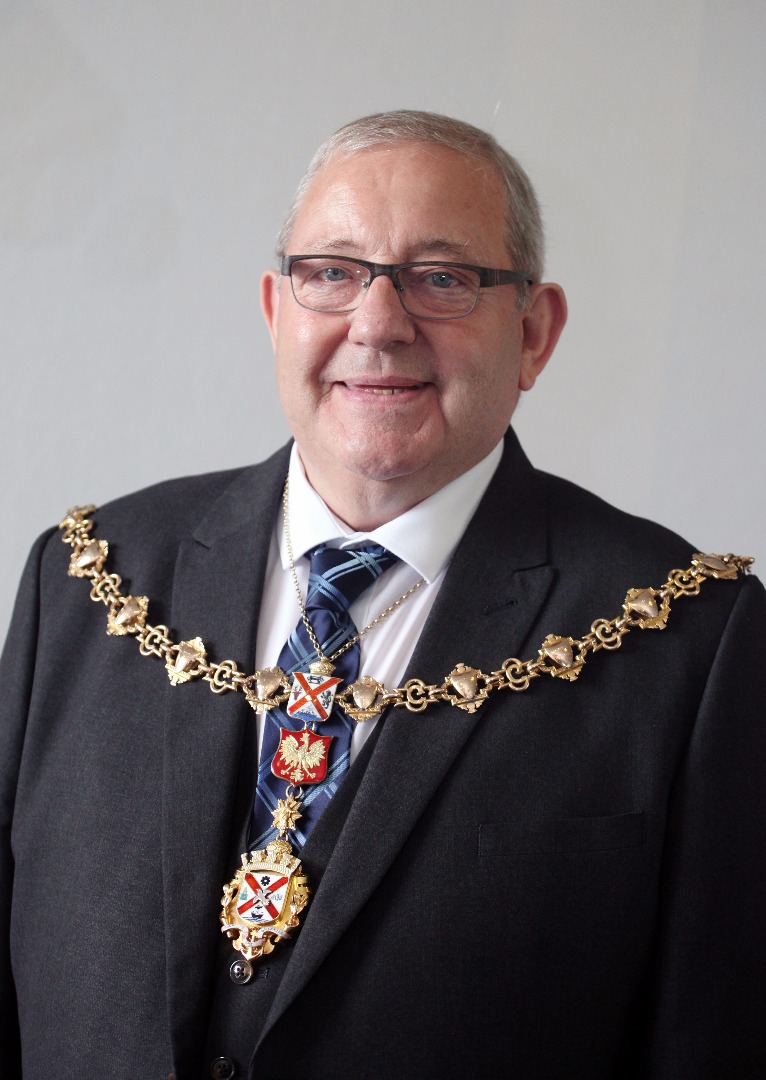 Following the Local Government Elections in May 2017, Provost William Hendrie was appointed to serve as Provost until 2022.
As civic head, Provost William Hendrie meets with visitors and dignitaries to the area and represents the Council and the people of West Dunbartonshire at all kinds of events.
Assisted by Depute Provost Karen Conaghan, the Provost hosts Civic Receptions and regularly visits citizens celebrating 100th birthdays, Golden Weddings, Diamond Weddings, etc.
The Provost  and  a representative of the Lord Lieutenant play an important role in welcoming new citizens to the United Kingdom and in particular West Dunbartonshire.  The ceremony, which is organised by the Senior Registrar on behalf of the Home Office, is where new citizens are formally granted citizenship of the United Kingdom.
Provost's Office
The Provost's Office provides support to the Provost and Depute Provost and co-ordinates the organisation of civic functions, including applications for civic receptions received from community, businesses and other local organisations. 
The Provost's Office is also responsible for organising annual civic events throughout the authority such as Remembrance Sunday, Armed Forces Day, the Provost Civic Awards and Clydebank Blitz Memorial Event.
Civic Hospitality
Civic Receptions are hosted by the Provost of West Dunbartonshire to honour groups or individuals who have achieved something in our area or to welcome foreign visitors or businesses etc. to generate investment in our area.
Requests for a Civic Reception or for the Provost to attend an event
Requests for a Civic Reception or for the Provost to attend an event should be sent to his Secretary, Lauren Simeon, as follows:
Online: Request Form
Email: lauren.simeon@west-dunbarton.gov.uk
Tel:  01389 738697
Address: Provost's Office, Clydebank Town Hall, 49 Dumbarton Road, Clydebank, G81 1EU
For diary planning purposes you should send invitations as far in advance of the event as possible. We will contact you shortly after receiving your request to confirm if the Provost or his Depute is able to attend.