Published 08 April 2020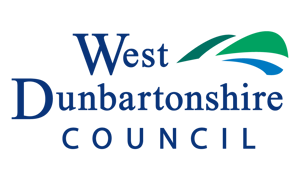 West Dunbartonshire Council has launched a dedicated support service to help the area's most vulnerable residents cope with the impacts of the Covid-19 (coronavirus) outbreak.
The crisis support service will be led by the Working4U team and backed by colleagues from across the Council who will be on hand seven days a week to provide practical assistance to those who need it.

The service will initially focus on those who are vulnerable or isolated and don't have a local support network, such as relatives or friends, who can help. This will include those who are self-isolating or have medical conditions, the over 70s, and single parents.

Staff have already been contacting people who have been identified by the Scottish Government as required to stay at home and "shield" from the virus over the next 12 weeks.
The support is being offered in addition to the standard services available from the Council such as via home care and is designed to ensure those who may not be in receipt of assistance at present are not left in need.

The help will be tailored to each individual but could include collecting and delivering essential groceries or medicines or providing befriending to combat loneliness.
Councillor Caroline McAllister, the Council's Spokesperson for Communities, said: "This is a difficult time for everyone in our community but many of us have family and friends around us to lend a helping hand or just to listen. We want to ensure all of our residents can access that support.
"This service will assist those who are immobile, vulnerable or self-isolating and have nobody to call upon by providing help with shopping, collecting or delivering medicine, walking pets, or providing someone at the end of a phone to talk to. It is a few simple things that previously people may have taken for granted but it will be invaluable now in our communities.
"We've been able to establish this service within a really short space of time, a matter of days, and I want to thank Council staff for their continued efforts to support our residents."

More information on the additional support on offer is available on the Coronavirus additional-support page.
To access the service, residents should complete the online form via the website.
Residents who do not have access to the internet can call the contact centre on 01389 738282 (press option 5). Lines are busy due to the high volume of calls from residents seeking assistance so please only phone if you are unable to access the internet.