Published 18 March 2020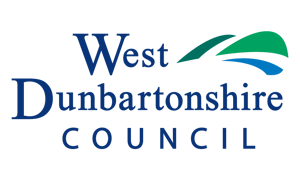 Council and committee meetings will cease in West Dunbartonshire to focus efforts on responding to the Covid-19 pandemic and maintaining frontline services
Council and committee meetings will cease in West Dunbartonshire to focus efforts on responding to the Covid-19 pandemic and maintaining frontline services
The move agreed by cross party politicians will introduce a recess period from today, March 18, through to 1 May, 2020, however will be kept under continual review to ensure any urgent business, including licensing or planning issues, can be considered.
Council leader Jonathan McColl said: "Covid-19 is unlike anything else experienced in our lifetime and we need to put all differences to one side, including politics, and work together to maintain our critical services and protect our most vulnerable citizens. We know that Council and committee business is central to local government however at this time it is essential that Council officers and Elected Members are able to focus on the response to Covid-19 and keeping our residents and communities as safe as possible. We have had staff working day and night to plan and prepare our response to this pandemic, and those plans are now being put into action. As a Council we are doing everything we can to protect people and we're urging our communities to support each other through this."
The decision follows the Government's announcement this week that all citizens should be avoiding any unnecessary contact and observing guidance on social distancing, including avoiding gatherings and crowded places and stopping all but essential travel.
The recess is among a raft of measures which have been introduced by the Council to protect the community, including the most vulnerable from the spread of the virus, and ensure frontline services whilst protecting our staff and the public.
This includes, from Monday this week, cancelling parents evenings, assemblies, school trip, concerts and shows across schools and early learning centres and in light of the Government announcement today, closing all schools from Friday. In addition care homes have been closed to non-essential visitors and day care services suspended, and the area's libraries will close from today (Wednesday).
Councillor Martin Rooney, Leader of the opposition, said: "All of our efforts are and must continue to be focused on responding to this pandemic. I know people are anxious but I want to reassure residents that the Council is ready to respond to the impact of this virus in West Dunbartonshire. Many people are already stepping forward ready to help their relatives, neighbours and friends, and this is going to be so important in the weeks ahead. We need to work together and for our communities to continue to look out for one another, particularly the elderly and isolated, and contact the Council for assistance if they have any concerns about anyone."