Published 13 March 2020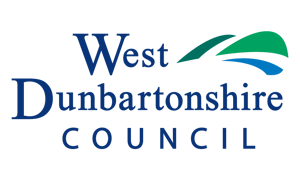 Parents and carers are set to be asked for their views on placing requests for school pupils in West Dunbartonshire.
Children in the area usually attend their local catchment-area school, based on where they live, but parents can make a placing request for an alternative school.
When the number of children seeking to attend a specific school exceeds availability, places are granted using a specific criteria which prioritises cases using set criteria including medical grounds, and children with siblings at the school.
A number of enhancements to the admissions and placing request policy are now being considered to enhance the process, including widening criteria to include consideration of single parents' place of study as well as place of work.
If approved, the new policy would also extend the criteria to give consideration to additional circumstances including families with more than one sibling at the school.
There would also be an opportunity to support families who are applying for a place at a denominational school  and can evidence their commitment to the school's religious beliefs.
Children resident in West Dunbartonshire will still continue to be given priority over requests from families outside the authority.
At today's Educational Services committee, members approved a consultation on the proposed changes which are also anticipated to  assist the Education service to manage resources more efficiently and plan for the future.
The consultation will run from Monday 16 March until midnight on Wednesday 13 May, which includes a period of 30 school days.
Public meetings to discuss the proposal and give residents the chance to ask questions will also be held throughout the area on the following dates:
Wednesday 25 March 2020: 7.00 – 8.30 pm at St. Peter the Apostle High School, Kirkoswald Dr, Clydebank G81 2DB
Thursday 2 April 2020: 7.00 – 8.30pm at  Dumbarton Academy, Crosslet Rd, Dumbarton G82 2AJ
Tuesday 21 April 2020: 7.00 - 8.30pm at Vale of Leven Academy, Main St, Alexandria G83 0BH
Questions can be submitted in writing in advance up to two days before the preferred meeting to educationstaffingteam@west-dunbarton.gov.uk
Following the consultation, a report will be brought back to the Committee to consider, with any agreed changes taking place for the school session 2021/2022.
Councillor Karen Conaghan, Convener of Educational Services, said: "The number of people living in some areas of West Dunbartonshire has changed quite dramatically over the past few years, so it's only right that we take the time to consider how our current placing request policy can be enhanced to reflect this.
"The proposed changes  would bring  greater clarity around the criteria used to allocate places, the documentation required for proof of residency, and the awareness of the checks which can be made during the application process.
"Your views on this are extremely important to us so please make sure you come along to one of the public meetings or take the time to complete the consultation."
Councillor Ian Dickson, Vice Convener of Educational Services, added: "We recognise that in some circumstances, including due to childcare arrangements or work locations,  parents would prefer that their children attend a school outwith their local catchment area and I know the Education team do everything they can to accommodate requests.
"The changes being proposed are small but are designed to make a big difference to the process by widening the criteria.
"The consultation will gather views from parents and carers to help shape the new way of working and ensure everyone is clear on how the decisions are made. I would encourage everyone to take part and have their say."