Published 13 March 2020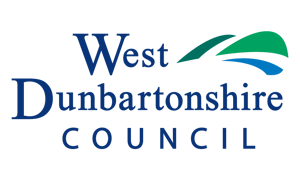 Councillors have approved plans to improve schools and education facilities across West Dunbartonshire.
The Learning Estate Strategy 2020- 2030 sets out a series of education projects which the Council has identified as a priority in the coming years and was this week approved at the Educational Services Committee.
The masterplan encompasses all schools and early learning and childcare centres in West Dunbartonshire and Identifies the spending required on buildings in future. Among the priorities is the development a new build campus incorporating a co-located Edinbarnet Primary, St Joseph's Primary and Auchnacraig Early Learning and Childcare Centre as well as an integrated Skypoint Community Facility.
Councillor Karen Conaghan, Convener of Educational Services, said: "The Learning Estate Strategy 2020-2030 set out plans for the continued development of state-of-the-art buildings which fully meet the needs of individual young people, now and in future, and also responds to the needs of the wider community to deliver lifelong learning opportunities. Engagement with parents, carers, pupils and staff  is integral to our plans and with the next priority project now identified, work will now begin to gather the views of the school communities in Faifley."
Councillor Ian Dickson, Vice-Convener of Educational Services added: "The strategy sets out plans for the continued regeneration of our schools estate through both new build facilities and enhancing existing buildings to provide the best possible start for our young people.. Work is underway on a new Renton campus which will deliver a 21st century learning environments for young people from nursery through to primary and we believe the next priority is a new build Edinbarnet Primary, St Joseph's Primary, Auchnacraig Early Learning and Childcare Centre and an integrated Skypoint Community Facility. Work will now begin both to consult our parents and carers and to develop a funding bid to the Scottish Government."