Published 25 May 2020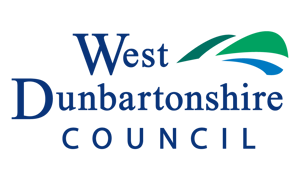 Pupils will return to school in West Dunbartonshire in August following the Scottish Government announcement that primaries, secondaries and early learning centres can reopen.
Teachers and Education staff are developing plans for the phased return of pupils to schools and early learning centres from August 11, 2020, one week earlier than planned, with a blended model of part-time school and home learning set to be introduced.
Pupils set to start Primary 1 in the new term and those moving from P7 to secondary school as well as those who need additional support will be welcomed back to schools in June for a short period before the traditional summer holidays.
Parent representatives will be consulted and their feedback reflected in the development of the new model which will involve alternating attendance between different groups of pupils to maintain social distancing.
In addition, lunch,  breaks and start and finish times will be staggered allowing children to arrive and leave safely from school.
Teachers and school support staff will return to schools at the beginning of June to develop resources to support digital and home learning and prepare classrooms for the arrival of pupils.  
Children of key workers and the most vulnerable will continue to be cared for at the 14 hubs across the area until the schools resume  in August, with a programme of activities planned to keep them active, motivated and healthy.
Councillor Karen Conaghan, Convener of Educational Services, said: "I know this has been a difficult time for families who have coped so well teaching their children at home while juggling other commitments. On behalf of all of our schools and early learning centres, I thank them for their support in engaging children in online learning and ensuring our young people can continue their education in these unprecedented circumstances.
"I am pleased to see us enter the next phase in getting our children safely back to school. I understand how desperate children are to see their friends and their teachers but we need to ensure we have guidance and supports in place to ensure the safe return of both our staff and children."
Councillor Ian Dickson, Vice Convener of Educational Services, said: "We are working on detailed plans on the safest way for our children and employees to return to school. Our teachers have done a remarkable job over the last eight weeks in planning and developing lessons which can be delivered online and of supporting our young people and families. Just like their pupils, they are eager to return to the classroom.  We will ensure classrooms and desks are properly spaced to ensure physical distance while in the school and we will stagger arrival, departure and break times to ensure children can arrive and leave safely and while at school can play safely.  By continuing to work together, we can continue to ensure our young people thrive in the new normal."