Published 10 September 2020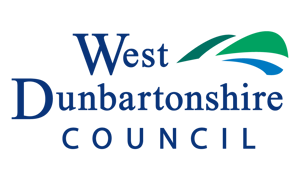 Licensed premises in West Dunbartonshire are being asked to continue to strictly follow Scottish Government guidance to avoid the spread of Coronavirus (Covid-19).
West Dunbartonshire  is entering its second week of additional restrictions following a spike in the number of positive Covid-19 cases in the area.
It is now mandatory for all customers' details to be collected by hospitality businesses and officers along with the Chair of West Dunbartonshire's licensing board have made more than 300 visits to bars, restaurants and private clubs.  These visits ensure premises  are following the guidance, and enable officers to  provide advice to those with indoor and outdoor seating areas.
Since lockdown officers have provided extensive online support and advice to traders on implementing updated guidance, including on physical distancing, contact tracing and the use of background music and volume on televisions. .
Licensing Officers also developed a Quick Response (QR) code for premise owners which directly linked users to the most up to date advice and guidance. 
Councillor Ian Dickson, Chair of West Dunbartonshire Council's Licensing Board, said: "Whilst we acknowledge the great work and commitment already being carried out by the overwhelming majority of our Premises Managers  and restaurant owners, we must ensure visitors strictly adhere to the guidance too. It is vital for premises to collect and correctly record all of the details of everyone visiting their premises.  In a group, we would ask that all individual details are recorded and not just a main contact for the group.  We would also ask staff to be vigilant and to question any party if they think they are breaking the rules set out by the Scottish Government.
He added: "We all have a responsibility to play our part in suppressing the virus and I would like to remind people visiting bars and restaurants or making a booking to expect to be asked about their group, and to confirm they are from a maximum of three households if indoors. We all need to do the right thing and act responsibly. By abiding by these rules, we will avoid the need for further restrictions to be imposed."
While the majority of premises comply with the rules, onsite visits by officials have resulted in one venue temporarily voluntarily closing due to overcrowding.  
The latest Scottish Government guidance, which will come in to effect on Monday, allows residents to meet up to two other households at a time (maximum of six people  in total) indoor and outdoors in  pubs, restaurants, cafés or other indoor hospitality venues. If the venue only requires a 1 metre distance between customers, there should  be clear signs informing visitors they are in a 2m or 1m area. Venues may impose a smaller group limit depending on their premises and table size.
Guidance also confirms face coverings will be mandatory by customers and staff in hospitality settings when moving around and not eating or drinking.
When considering meeting people from more than one other household, residents should think carefully about the size of table required to keep physically distanced between households. The venue should be able to advise of booking options. In addition, hospitality venues are being asked to take table reservations in advance to eliminate queuing.
If any licensee holder has any queries about how to adhere to the current legislation whilst trading, they can visit the Council's website for further information https://www.west-dunbarton.gov.uk/.