Self Directed Support Scotland
Scottish Government's Self-directed Support (SDS) website.
This is a one-stop-shop for information about Self-directed Support for people who use social care services and health and social care professionals.
Self Directed Support Scotland Website
SDS Ideas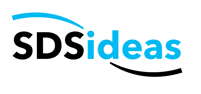 SDS ideas is a local service providing free and independent information on Self-Directed Support in West Dunbartonshire.
Independent Support Service

The Carers of West Dunbartonshire (CWD) service provides independent advice, information and on-going support to individuals who are eligible for social care support services.  Further information is available on the Independent Support Service website below.
Independent Support Service Website
If you are looking for more information on SDS please contact the West Dunbartonshire SDS Team . Drop us a line and tell us what information you need.