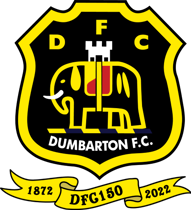 This exhibition commemorates 150 years of Dumbarton Football Club.
Scotland's 5th oldest football club, Dumbarton was founded in 1872, after Queen's Park in 1867, Kilmarnock in 1869, Stranraer in 1870, and Rangers in 1872.
Dumbarton was one of the most successful clubs of the late 19th century, winning the Scottish Cup in 1883 and the Scottish Football League in the first two seasons of the competition.
Featuring archival photographs and unique artefacts, this exhibition provides a glimpse into the grounds, people, teams, strips and trophies that have contributed to the fascinating history of Dumbarton Football Club.
Look out for free events and activities on offer throughout the exhibition
Unique artefacts - photos - strips - trophies and much, much more!
6 October 2022 - 31 January 2023
Heritage Centre, Dumbarton Library, G82 1BD