Active Schools Young Sports Stars of the Month     
Our Young Sports Stars of the month for December 2019 are Adam Richards, Paul Arthurs and Murren Arthurs all from St. Mary's Primary School in Duntocher.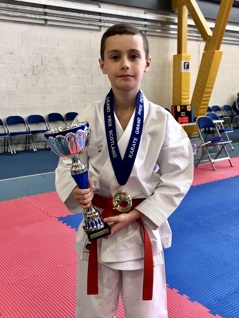 Adam is extremely talented in Karate, showing great commitment to the sport by training at least 3 times a week with his club Kokusai Karate as well as training with the Scottish National Team every month. Adam is very modest, however, has already achieved a lot including Scottish Champion, British Open Champion, Scottish Grand Prix Champion and Luxembourg Champion as well as being a member of the West Dunbartonshire Club Sport "Talented Sports Performer Scheme".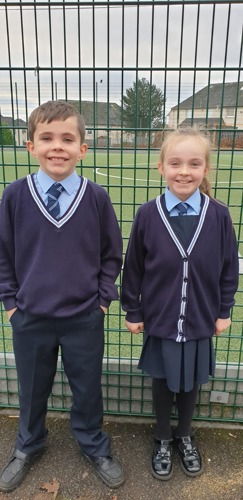 Siblings Paul and Murren Arthurs are engaged and committed to being involved in a variety of sporting activities throughout the school year and always have a positive and happy outlook to being active!
They have attended Basketball, Dodgeball, Cross-Country and Tennis extra-curricular clubs and have represented St. Mary's at several competitions and finals.
Murren also participates in Irish Dance classes three times a week, competing at local and national level.
Congratulations to our Young Sports Stars of the Month from Active Schools and all at West Dunbartonshire Leisure!
If you are interested in volunteering with Active Schools and helping to get more children in West Dunbartonshire more active, more often, please visit our Be Involved page