Welcome to Booked! 2019 - West Dunbartonshire's Annual Festival of Words
Booked! is an annual literature festival that gives people in West Dunbartonshire the opportunity to meet leading fiction and non-fiction writers, hear their work and discover new books. 
Events take place at various locations (mainly libraries) in the West Dunbartonshire area such as Alexandria, Clydebank and Dalmuir Libraries and Gartocharn's Millennium Hall. The programme also includes Booked! Schools festival which gives some pupils in each of our secondary schools the experience of meeting a leading author. 
For 2019, our team have yet again pulled out all the stops to compile a mouth-watering collection of free events that will broaden the mind, inspire the soul and keep us all on the edge of our seats".
David Main, Team Leader, West Dunbartonshire Libraries.
Book
Tickets for the events below can be booked on Eventbrite.
Event Brochure 
Download a copy of the BOOKED! 2019 event brochure (PDF Format)
View our interactive brochure below (click on middle of the image to view full screen). 
Calendar of Events
Alastair Pearson Lecture:
Richard Holloway
Waiting for the Last Bus: Reflections on Life and Death.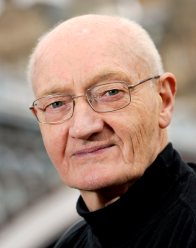 This year's Alastair Pearson Lecture will be delivered by Richard Holloway, the former Bishop of Edinburgh. Richard has delivered several talks for us through the years and it is an honour to welcome back a speaker of his calibre.  He will be exploring what is possibly the most difficult topic of them all, our inevitable death and how we can most effectively come to terms with this.
Venue
Millennium Hall, Gartocharn.
7.00pm
Tuesday 14 May
Henry Bell
"John Maclean: Hero of Red Clydeside "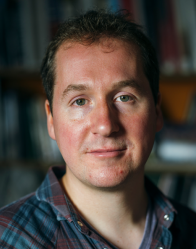 Historical topics are a perennial favourite of Booked! and this year we have Henry Bell exploring the life of the Red Clydeside legend, John Maclean. He will look at the events that shaped the man and his politics, as well as his enduring legacy.
Venue
Dalmuir Library
7.00pm
Wednesday 15 May

Alan Parks
"February's Son"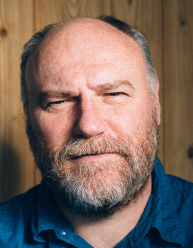 Lovers of crime fiction should not miss our event with Alan Parks who is a new and exciting addition to Scottish noir with his work being compared to the late, great William McIlvanney.  Alan Parks lives and works in Glasgow. He graduated with a MA in Moral Philosophy from Glasgow University and he has worked in the music industry for over thirty years. 
Venue
Parkhall Library
7.00pm
Thursday 16 May

Polly Clark
presents "Tiger"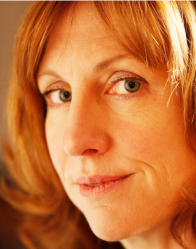 Polly Clark made a huge impact with her debut novel,  Larchfield, and she will be discussing Tiger, her latest novel. Polly visited Siberia so that she would have a direct experience of the extraordinary environment that this apex predator reigns over.
Venue
Alexandria Library
7.00pm
Friday 17 May
Mara Menzies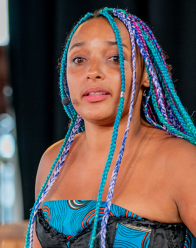 Come and join Mara Menzies, a leading storyteller and storymaker, for a wonderful and beguiling time. Mara loves to bring African stories to life and share tales with people of all ages and backgrounds. This session is for our younger audience and is suitable for children aged from 6 – 10.
Venue
Alexandria Library
11.00am
Saturday 18 May

Madeleine Bunting
presents "Island Song"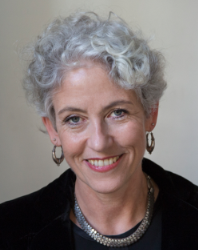 Leading journalist and author Madeleine Bunting is making her first Booked! Appearance; she will be talking about her debut novel Island Song which explores the experiences of Channel Islanders during the German Occupation.
Venue
Dumbarton Library
2.00pm
Saturday 18 May
Wendy Erskine
presents "Sweet Home"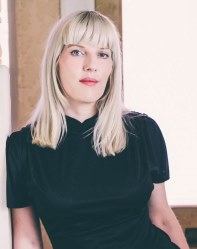 Wendy Erskine's debut short story collection Sweet Home has been very well received and she will be reading from her collection. It has garnered much critical praise and she is  certainly a major writer in the making.
Venue
Dumbarton Library
4.00pm
Saturday 18 May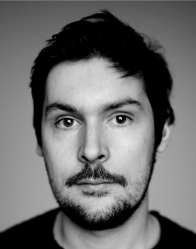 Dan Richards
presents "Outposts"
Lovers of the natural world will not want to miss Dan Richards who will be talking about his book Outposts which looks at our relationship with the wilderness.
Venue
Balloch Library
2.00pm
Sunday 19 May
Richard Maclean Smith
presents "Unexplained."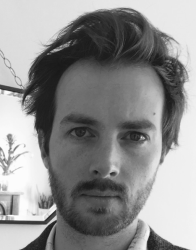 Richard Maclean Smith has a huge following for his Unexplained podcasts which is about strange and mysterious real life events that continue to evade explanation. He will be discussing his book of the same name which looks at where the unknown and the paranormal meet the most radical ideas in science.
Venue
Balloch Library
4.00pm
Sunday 19 May
Drawing Workshops with
Mitch Miller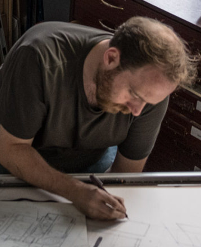 As well as having the opportunity to meet leading writers and performers Booked! Is also very much about encouraging people to develop their own creativity. Leading artist, Mitch Miller, the inventor of the Dialectogram, will be running a workshop on how we can use illustration and drawing as a method of documenting the world around us.
Mitch designed the fantastic Dialectogram of Clydebank Library which not only maps the building but expresses in text and images how both staff and the public interact with this particular environment. Mitch's work recently featured as part of a major exhibition at the Glasgow Gallery of Modern Art.
Venue
Dalmuir Library
Session 1: Tuesday 14 May 2.00 - 4.00 pm
Session 2: Wednesday 15 May 7.00 - 9.00 pm
*one session per person