5th July – 3rd September 2021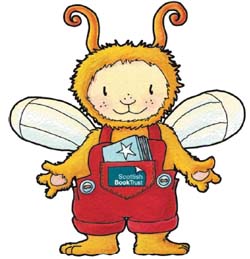 Bookbug's Library Challenge 2021 is a library joining incentive for children aged 0-5 years.
Children receive a Bookbug stamp on their collector's card for each visit to the library (every time they return books).
Bookbug's Library Challenge helps to establish a library habit and the certificates are lovely keepsakes of their earliest years as library members.
How it works: 
Complete a registration form - Children must be a library member in order to participate in the challenge.
Each child is given a collector's card when they register for the challenge.
Every time the child visits the library and returns books their collector's card is stamped and they will receive a Bookbug certificate.
Physical books and e-books all count towards stamps.
Certificates
There are 4 Bookbug certificates to collect during the challenge...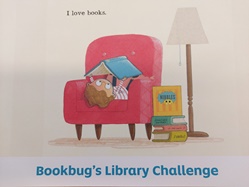 First Certificate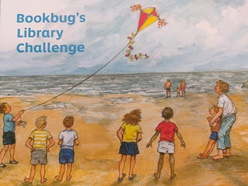 Second Certificate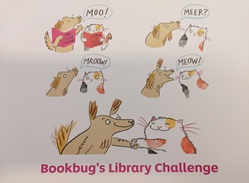 Third Certificate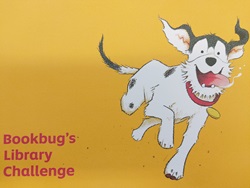 Fourth Certificate
Registration
To register simply visit any West Dunbartonshire Library and fill in the registration form and get your Reading Bookbug Collector's Card and start reading, its as simple as that!