2018 Annual Report
Welcome to our Macmillan Cancer Information and Support 2018 Annual Report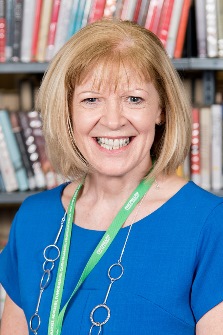 This last year has been an incredibly busy one for the Macmillan @ West Dunbartonshire Libraries team! Our continued hard work with our partners and stakeholders has strengthened relationships across council services, communities and health services to provide a gateway to valuable and more easily accessible services for everyone affected by cancer.
"There was only the Macmillan advert in the library window. But they can help with everything!" Library Service User
Since our inception in March 2016 our Macmillan Cancer Information and Support Drop-in Services have received 635 visits from people affected by cancer and referred almost 100 of them to the Macmillan Benefits team for much needed financial assistance. We would be unable to provide this service without the assistance of our amazing volunteers who have given over 2500 hours of their time to support our Service Users. The Macmillan team and volunteers are now embedded within the library service thanks to the strong working relationship they have developed with library staff over the last 12 months.
David Main, Team Leader for West Dunbartonshire Libraries, adds:
"Macmillan @ West Dunbartonshire Libraries continues to evolve and grow, thanks to the hard work and dedication of the Macmillan team and library staff along with our fantastic team of volunteers. This Annual Report showcases the achievements to date which have been made possible by volunteers and staff working together to accommodate and adapt services for the benefit of all."
Libraries were chosen as the ideal venue to provide a cancer information and support service as they already offered information expertise and their welcoming, accessible and trusted environment make them the perfect fit to deliver our services within the local community.
Macmillan Cancer Support and West Dunbartonshire Council continue to show their commitment to support people affected by cancer and have recently entered a new partnership bringing the "Improving the Cancer Journey" programme to this area. This service will connect with people from diagnosis to ensure they are aware of the support available to them at the very start of their cancer journey and help them feel less isolated.
That is why it is important we continue to work collaboratively. By sharing information , signposting and referring to our services we can increase awareness and make them more accessible. The personal stories and quotes of our Service Users in this annual report highlight the impact of what working together can achieve. If you would like to work more closely with our service please get in touch and help us make a positive and lasting difference to the people who need our support. 
I hope you will enjoy reading our report.
Best Wishes,
Helen Shearer
Macmillan Services and Volunteering Coordinator