2019 Annual Report
Welcome to our Macmillan Cancer Information and Support 2019 Annual Report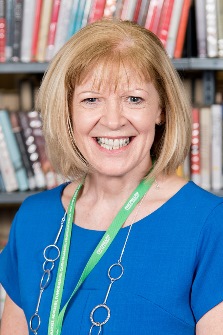 There are currently over 3,000 people living with cancer in West Dunbartonshire, with their illness impacting on thousands more as their family and friends come to terms with their diagnosis. There is good news for many, as with recent advances in cancer research, screening and treatment options there are more people than ever living longer with cancer. However, this can often coincide with many emotional, physical and financial challenges, which can have a significant impact on an individuals' health and wellbeing. While their medical and clinical needs are met by healthcare professionals, very often it is the complex and multiple non-medical needs that can affect their daily lives: financial worries, future plans, family security, fatigue, fear of recurrence and isolation to name a few.
Since the launch of our Macmillan Cancer Support and Information Services in March 2016 we have received 900 visits from people affected by cancer.  Our trained and knowledgeable volunteers, who deliver our services, provide access to many local services designed to help address these needs, including access to financial support, free counselling and complementary therapies and physical activities. These local services along with many others are helping to support people emotionally, practically and financially, making things easier in their lives.
"I would have struggled to try to continue living as normal a life as possible at this time, but the volunteers made me feel welcome and provided me with excellent information and support."
David Main, Team Leader West Dunbartonshire Libraries adds:
"Modern libraries are at the heart of communities, with a role that needs to constantly evolve to meet the changing needs of people. Libraries in the 21st century seek to not only offer access, but also to support individuals to live independent, active and meaningful lives. Taking into account both physical and virtual visitors alike, West Dunbartonshire Libraries attracted over half a million visits in 2018/19.
West Dunbartonshire Libraries are in a process of transformation, in which communities play a greater role in steering and shaping our services. This will be in key priority areas of our collections, activities for young people: digital, learning and health. Going forward into the new decade, Macmillan @ West Dunbartonshire Libraries will be at the very centre of this new health and wellbeing offer, as we seek to build on our successes of yesterday to make an even better tomorrow."
We all have a responsibility to ensure vulnerable people know where and how to access services they need to help them cope with whatever each day brings and to give them every opportunity to improve the quality of their lives. This report reflects some of the work we have managed to achieve so far.
I hope you enjoy reading this report.
Best Wishes,
Helen Shearer
Macmillan Services and Volunteering Coordinator