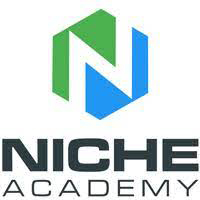 Niche Academy gives you access to online training videos and tutorials, on a variety of digital topics. A simple and effective way to learn new skills or find out about accessing and using our other online digital resources such as PressReader and BorrowBox.
How to access
Niche Academy
Access to Niche Academy is completely FREE for residents who call in to any of the West Dunbartonshire Libraries you will need to be a library member but it is quick and easy to join just ask a member of staff. 
How to sign up for
Niche Academy
Log on to the Niche Academy website and create an account, that's it you can now browse all of the video tutorials that are located there.