Published 30 March 2023
A West Dunbartonshire teacher who supports pupils to become more involved in sport and physical activity has been named as the Council's employee of the year.
Gill Timney, a physical education teacher at Vale of Leven Academy, set up a Sports Council within the school, offering extra-curricular activities for pupils led by their peers.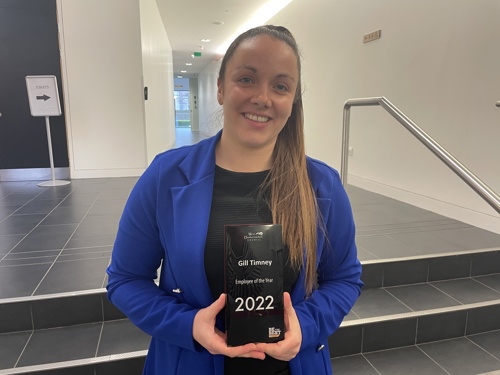 The model has been a huge success with almost 200 pupils participating in the sessions put on via the sports council each week.
As well as benefitting the pupils' health and well-being, the Sports Council provides opportunities to enhance team working and leadership skills, as well as build upon confidence.
Gill was presented with her award at the Council's Employee Recognition Awards at Clydebank Town Hall on Tuesday afternoon.
She was among six winners across a range of categories to recognise excellence in service delivery and thank staff members and teams who have made a real difference to the Council and residents.
John Stevenson was named as Team Leader of the year at the event after he was a pillar of strength and offered personal support to his team when a good friend and colleague passed away.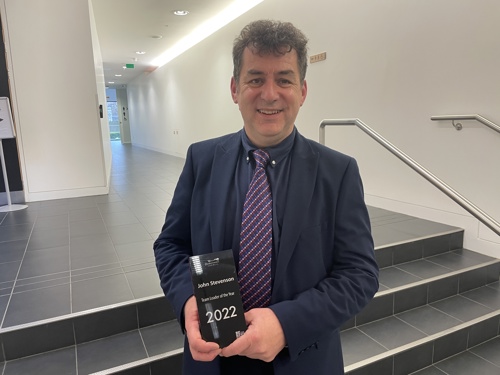 The neighbourhood team was named as Team of Year for their efforts supporting the emergency services response to ongoing situations in the area including a major fire at the former Frank Downie House.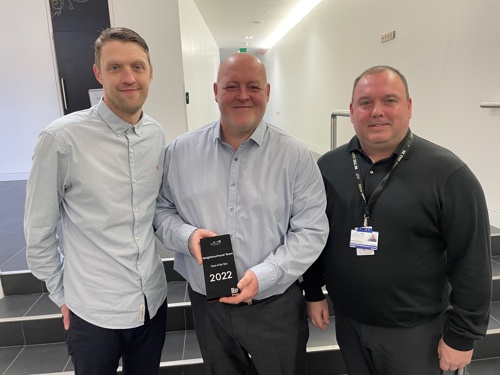 In the Community Award category, communities worker Sean McGonagle was named winner for introducing and developing the popular Community Soup events in West Dunbartonshire, supporting members of the community to make their ideas a reality.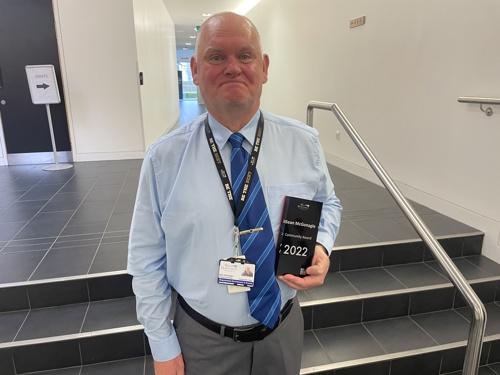 The Young Ambassador of the Year award went to plumber Scott McCafferty who was recognised for his attention to detail coupled with his desire to ensure tenants are happy with the work he has undertaken.
Each year, one winner is chosen to receive the Chief Executive Award for outstanding contribution.
This year, Chief Executive Peter Hessett presented the award to the Greenspace and Facilities Management teams who supported the delivery of the biggest and most successful Pipe Band Championships in its history in the area, bringing significant economic benefit to West Dunbartonshire.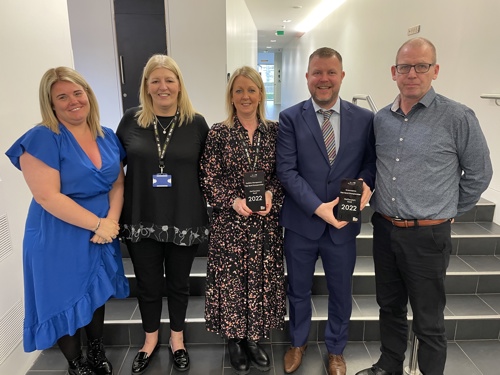 The event also congratulated employees with 25 years of service, presenting them with a long-service certificate to mark the important milestone.
Peter Hessett, Chief Executive, said: "What a wonderful event honouring our dedicated employees in person for the work they do.
"It was incredibly inspiring to hear how so many go above and beyond every single day to ensure our residents get the best service possible.
"As Chief Executive, I am proud of the excellent contribution from all nominees and so thankful to get the chance to thank them personally and give them the recognition they deserve.
"I am sure everyone enjoyed the event."