Your Community is an initiative to bring local people and services closer together.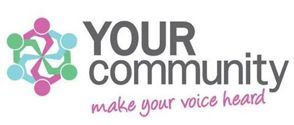 We are working with local communities to find out the key issues in local neighbourhoods in West Dunbartonshire.
The aim is to:
Improve service delivery
Make improvements in local communities
Involve the Community
How do we do this?
Your Community incorporates all West Dunbartonshire Departments and partner agencies who deliver services in communities across West Dunbartonshire. These include statutory agencies such as police and the fire service as well as third sector partners such as WDCVS.
Key to Your Community however is the involvement of local people.

In what ways can you get involved?
Tell us what is good and what needs improved in your area
Work with us to make the changes you want to see in your community
Start a community group in your area
What we can offer you?
Support and training to start a community group or develop an idea
Help to access funding to support community activities that are important to you
If you have an idea for your community or you would like to have a chat to explore what support you need contact us at: YourCommunity@west-dunbarton.gov.uk or complete the online Communities Team Enquiry Form.