West Dunbartonshire Council are committed to end the stigma around period poverty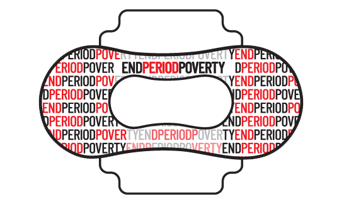 West Dunbartonshire Council, on the basis of funding made available by the Scottish Government, is working together with UK Social Enterprise @HeyGirlsUK to ensure everyone in West Dunbartonshire who has a period will have convenient access to appropriate products free of charge, as and when they are required, in schools and community venues across the authority.
Period products (sanitary towels and tampons) are a necessity, but they can be expensive. Tight budgets can leave people forced to prioritise other purchases, leaving them without the right peri­od products, without enough period products, or without any period products at all. 
Period poverty is definitely a real problem for many people.  Various sources indicate that period poverty may affect up to 1 in 4 people in Scotland. In 2020 it was estimated that 22% of people were living in relative low income poverty after housing costs in the UK. 
The aim of the scheme is to help end period poverty and the stigma around this, by making sure everyone who needs these products can pick them up for free at an easily accessible pick up point – with no questions asked.
The Period Products (Free Provision) (Scotland) Act 2021 now requires local authorities to:
Ensure period products are generally obtainable free of charge;
Education providers (have) to ensure period products obtainable free of charge by pupils and students; and
Specified public service bodies (have) to ensure period products are obtainable free of charge by persons in their premises.
Period products must be reasonably easy to obtain and provided in a way that respects the dignity of those obtaining the products. In addition, there must be a reasonable choice of different products available.
Local Authorities must prepare a written Statement of Provision describing their plans for provision.  West Dunbartonshire Council's Statement of Provision was prepared in consultation with relevant individuals, groups and organisations.
This consultation sought information to inform decisions about:
The way products may be made available;
The types of products required;
the premises where the products will be available;
The location of products in those premises.
Everyone!
We do not ask for any proof of identity or income details.
Our products are available at no cost to all residents and those who work in or visit West Dunbartonshire.
Providing free products is extremely important
Free products not only help end period poverty, they promote equality. It is overwhelmingly women and girls who have to bear the cost for a biological process that they cannot control.
As well as supporting people on low-incomes, free period products give peace of mind to everyone who has periods. The knowledge that products are there in case you forget them, or start unexpectedly, can be very reassuring. Providing free products ensures all people can menstruate with dignity.
See our list of community venues who currently stock products, or use our online ordering service to have products delivered free of charge to your home if you have a West Dunbartonshire postcode.
Our current supplier is Hey Girls and their products are environmentally-friendly and come from ethical and sustainable sources.  
You can find out more about the products by visiting Hey Girls online shop.  Please note that we do not provide the complete range of products through our service.
Products were initially made available to pupils within schools.  Provision was then extended to include colleges and  community venues.  
Some of these community venues still have restricted access due to COVID-19.  Despite this, free period products will continue to be available at a number of venues throughout West Dunbartonshire.
These products are available within these buildings, normally in toilets or occasionally at reception points.  We would encourage people to take enough supplies to meet their need for their menstrual cycle.
We have also been working with our local partners to ensure the products are available to those who need them when accessing emergency food parcel provision. 
Find out where you can pick up free period products like sanitary towels and tampons
You can find venues that are stocking the products on the MyPeriodLive website or by downloading the PickupMyPeriod app:
If you are unable to access the app, below is an at a glance list of venues currently receiving the free period products for residents using their venue or service.  Most venues stock these products in the toilets to avoid the need to ask for them.  
If you have any queries please contact us at working4u@west-dunbarton.gov.uk 
We have a range of disposable and reusable products available for delivery to you at home via our online ordering service.  There is no charge for the products or delivery.
Anyone who has a period is welcome to use this free service, but you must live in West Dunbartonshire and provide a West Dunbartonshire post code for delivery.  
Deliveries can take a few days to a few weeks, however West Dunbartonshire Community Foodshare can provide an emergency supply.  If you need products and can't wait for this delivery please telephone West Dunbartonshire Community Foodshare on 0800 345 7050 to have Pads or Tampons delivered to your home address.
Basic contact details are taken by our supplier in order to post the order to you or to contact if there are any issues with your order delivery.  Your information will be used for delivery and our own monitoring requirements and will be deleted when no longer required.  You do not have to provide your real name and can use an alias if you want.  All products are packaged discreetly so no-one will know what they contain and will be delivered by Royal Mail.