Party: Scottish National Party (SNP)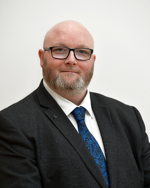 Ward: Ward 1 - Lomond
Allowances and Interests:  Register of Allowances
Surgery details:
As July is Council Recess, there will be no surgeries held that month. Surgeries will recommence in August 2022.
Commencing surgeries from August 2022:
Fourth Saturday - Balloch Library - 10.00am - 11.00am
Please note:
Surgeries will not be held on Public Holidays.
Surgeries in school buildings will not be held during school holidays.
Contact information:
Home visits and office appointments:
Please email Members' Services: memberssecs@west-dunbarton.gov.uk
Contacted at the Municipal Buildings, College Street, Dumbarton:
Tel: 01389 737511
Text/WhatsApp: 07769 367 035
email: jonathan.mccoll@west-dunbarton.gov.uk
Other Councillors representing this ward: