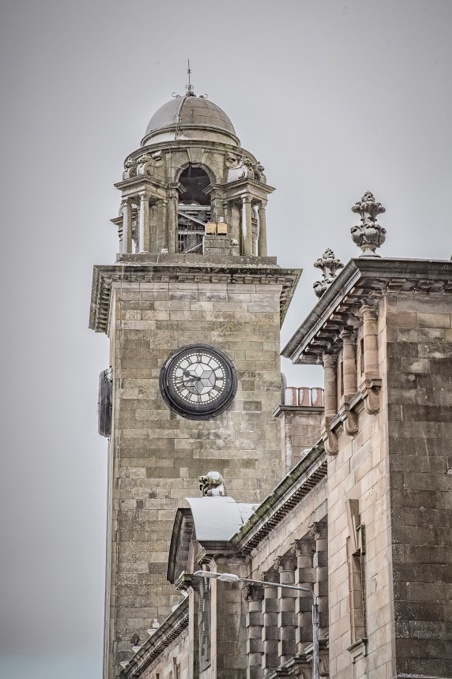 Opened in 1902, Clydebank Town Hall has not only stood the test of time, surviving the Clydebank Blitz, but has also been at the heart of the community through the years.
The day the foundation stone was laid, a public holiday was declared and a huge parade marched to the ceremony, followed by a banquet for over four hundred guests.
Today however, the banquets held in Clydebank Town Hall are generally in the form of weddings and conferencing events, but has also been known to play host to live gigs, fashion shows and even product launches.
Following a £3.65m refurbishment, Clydebank Town Hall was officially re-opened in 2013, combining a new, contemporary feel with historical elements. Due to its history, character and individuality, Clydebank Town Hall is the perfect setting for any event.
Plus, with over 25 years experience in planning both weddings and events, the in-house team of experts are on hand to help you plan any occasion with confidence.
A range of versatile spaces to choose from
In-house team of experts on hand every step of the way
Affordable signature venue dressing service
Catering and bar options to suit individual needs.
Call us today for more information on 01389 737555.