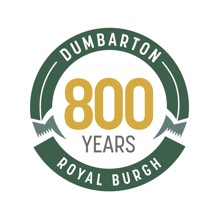 To celebrate Dumbarton's Octocentenary we will be hosting eight short talks focusing on objects from West Dunbartonshire Council's Museum and Archives Collections relating to the history of the town.
Talks will take place in Dumbarton Heritage Centre, Dumbarton Library, at 1.15pm on the dates below.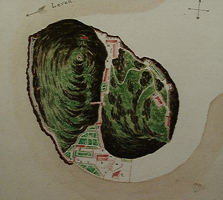 24 Jan - Baron Simon's Drawing of Dumbarton Castle
Join us as we look at an plan of Dumbarton Castle made by a senior French Prisoner of War during the Napoleonic Wars and explore how he came to be in Dumbarton.  It's a story of war, intrigue, politics and, perhaps, murder.
7 Feb - Denny Silver Neff
As part of the Dumbarton 800 series, join us as we look at the silver nef from our collection, given to celebrate William Denny and Brothers' centenary.  Find out too about the history of the shipbuilder and the family behind the company.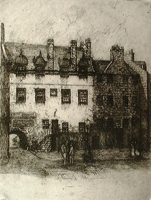 21 Feb – Etching of Glencairn House
As part of the Dumbarton 800 celebration series we take a close look at a very fine etching of Glencairn Greit House, 1918 by artist Helen Cook Wright.  Join us for a short talk to learn about the artist and see the etching up close. The talk will include a brief overview of the history of Glencairn House, built in 1623.  
7 Mar - Sir Jackie Stewart trophy
We'll explore the sporting life of Sir Jackie Stewart, one of the most famous Sons of the Rock.