Archive Photograph of the Month for October 2015
Provost Malcolm Turner (second from right) supervises the removal of the figure of Mercury which was toppled from the top of the Clydebank Town Hall bell tower in the storms of 14-15 January 1968. Also present (from the left) are John Tannahill, Mrs Margaret Turner and son Gordon and (on the far right) Halls Convenor William Kay.
As a result of its fall, the statue was broken into three pieces. They were later welded together in the Clydebank Shipyard and the statue was re-erected in the foyer of Clydebank Town Hall, where it still stands.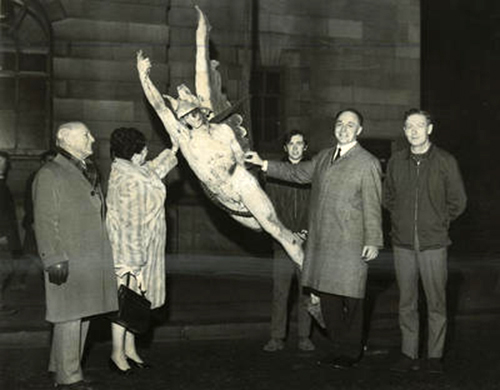 Mercury Statue, Clydebank, 2015