West Dunbartonshire Council's Arts & Heritage Service are delighted to have been awarded National Lottery Heritage Funding to support an exciting programme of free arts activities and events. With the new Vale of Leven Heritage Centre at its core, the programme runs until November 2024.
Discover more and find out how you can participate and contribute. All events/programme details will be displayed on our Events page 
Arts Programme
The Great Outdoors
Foraging Walk with Green Tree Remedies
Wander with Jo from Green Tree Remedies and explore the edible flora and fungi along the River Leven.
Plant Swap
Join our plant swap and expand your garden for free! Bring a plant or swap a plant! Houseplants or garden plants – all are welcome!
Arts & Crafts
Take Part in Art
Monthly Thursday meet ups to make art with tutors Iona Grey and Coll Hamilton
Sunshine Cyanotypes
Make some blueprints using nature and a good old bit of sunshine!
Papermaking with Sew Silly Lily
Using the library garden for inspiration, join Sharon for a morning of learning the ancient art of papermaking. You will be encouraged to use plants and flowers from the garden in your paper.
Artist's Talks
Thomas Cameron who has tutored for us previously, will talk about his work as part of our Artists Talks Series.
Thomas is a very popular artist whose inspiration comes from modern life. He exhibits widely from Glasgow to Berlin and was recently selected for the New Contemporaries show in London.
Sketch N Stroll
Join us for sketching sessions in beautiful locations in West Dunbartonshire. Balloch has beautiful views of both the River Leven and Loch Lomond. This is a relaxed and sociable class for all abilities.
Upcoming events and activities
Events and activities are being added to the programme, so please check back to discover what is on offer and booking information.
Look out for upcoming Tai Chi classes with Chris Godwin and a Tie-dyeing session in the summer! 
New additions to our Artist Talks series include Rowena Comrie
Projects
Help us shape our projects so they are relevant and meaningful for you.
Footballing Stories
Historic wins, talented players, supportive fans and commitment to 'the beautiful game' in the Vale of Leven contribute to our important football heritage.
Celebrating this incredible legacy with enormous pride, this project, supported by The Scottish Football Museum, Hampden, seeks to add to the local stories in our collections. Handling kits and a small touring exhibition will be available for schools, groups and care homes at the end of the project. 
Do you have an ancestor who played football in the Vale? Do you have footballing memories and stories to tell? Photographs to share?  Interested in finding out about our collections?
To find out more or register interest, please contact:   
exhibitions@west-dunbarton.gov.uk
Vale Volunteers
Help us celebrate our heritage and volunteer with the WDC Arts & Heritage team. Meet & greet visitors at the Vale Heritage Centre, work with our projects and enjoy unique access to our collections. No previous experience necessary. Training will be offered in tour guiding, collections care and front of house. Limited places available.
To find out more or register interest, please contact:
Collections@west-dunbarton.go.uk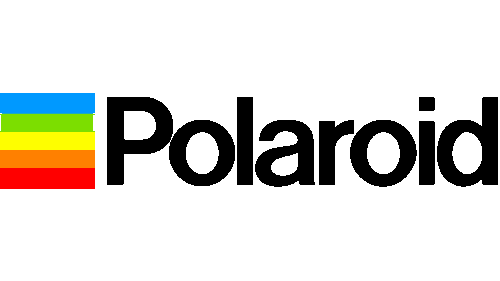 Did you work for Polaroid?
Visions of the Vale: Polaroid
The Arts & Heritage Service has recently been gifted a unique Polaroid collection including a rare 20 x 24 Polaroid camera. 
This project is two-fold: we are keen to hear from anyone who worked or had family work at Polaroid in the Vale of Leven. A show and tell event will be held for ex-Polaroid employees to share stories and view the West Dunbartonshire Council Polaroid Collection.  
Photography talks and events, and a unique project using the 20 x 24 camera are being planned. Help us add to our collections so we can better tell the story of Polaroid in the Vale of Leven for future generations. 
To find out more or register interest, please contact:  
exhibitions@west-dunbarton.gov.uk   
Neighbourhood Walking:
Do you have a favourite walk or place to sit and watch the world go by in the Vale of Leven? Help us create a special community Heritage Trail and develop a leaflet with Art & Design students from West College Scotland to add to our collection of WDC Heritage Trails.  
 Investigate our collections, look at old maps and create a special trail for local communities and visitors to the area to enjoy.
To find out more or register interest please contact:
exhibitions@west-dunbarton.gov.uk