The Young Scot National Entitlement Card (NEC) is a free electronic smart card for all young people aged 11 to 26. Your secondary school will issue you with your Young Scot card in S1.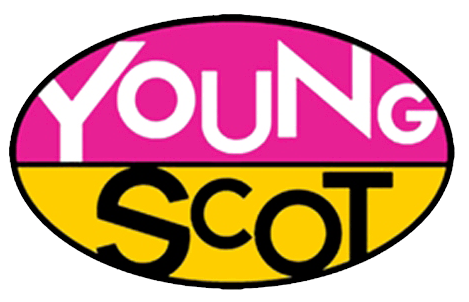 Your Young Scot card was created to make it easier for you to use the facilities and services of many organisations, including Scottish Government, your local council, train services and discounts available at many places in Scotland and Europe.
Your card
If you are 12-25 years old, your card will normally have the Young Scot, EURO Under 26 (EURO<26) and Proof of Age Standards Scheme (PASS) Hologram on it automatically.
The Young Scot and EURO<26 logos entitle you to special discounts in 1,800 places across Scotland and over 200,000 places across Europe. The PASS hologram allows you to use the card as proof of age within the UK.
You can decide not have to have this hologram present on your card.
Free bus travel for under-22s 
Young people aged 5-21 living in Scotland can now apply to access free bus travel from 31 January 2022.  
Even if you already have a National Entitlement Card or Young Scot National
Entitlement Card, you must apply for a new or replacement card to travel by bus for free.
Parents or guardians must provide approval for children aged between 5-15 to access the scheme by applying on their behalf. Young people aged 16-21 should apply themselves.
The Transport Scotland website provides all the information needed to apply.
There are two ways to apply:
Please note:
Applying through West Dunbartonshire Council may take much longer than applying online. This is because we will have to carry out a number of checks before any application can be approved. We expect a high demand during February and March which will also affect how quickly we can process applications.
Any further queries regarding the Young Persons' Free Bus Travel Scheme should be directed to concessionarytravel@transport.gov.scot.
Instructional videos on how to apply for a NEC and free bus travel through getyournec.scot:
How to apply for Young Persons' Free Bus Travel on behalf of your child
How to apply for Young Persons' Free Bus Travel on behalf of your child under 16 who already has a card:
How to apply for Young Persons Free Bus Travel if you're over 16:
Application
You will be asked for permission to produce your Young Scot card during your final year of primary school (P7). To make your card we will use information provided by your school. Your Young Scot card will have your photograph and a unique reference number on it.
Replacement Cards:
Still at school:

Left school and are under the age of 26:

If you need a replacement or you have any problems with your Young Scot card please call our Contact Centre on 01389 738267
Change of Address:
If you change address, please tell us by going into your nearest Leisure Centres with proof of your new address (you will be asked to confirm your previous address).
Find out more about:
The Young Scot website gives lots of information on the Young Scot card, discounts available and information which you as a young Scot may find useful.