There are many advice and information services for young people in West Dunbartonshire.
The following list does not include all of these and is meant as a guide to the services available.
Careers advice
Skills Development Scotland (SDS) is Scotland's national skills body. They provide a wide variety of information, advice and tools to help you get a job.
SDS provides career information from their centres based in Dumbarton and Clydebank or by calling 0800 917 8000.
CEDAR may be able to help you if you or your family have experienced domestic abuse, which can be Emotional, Physical, Mental, Financial or Sexual abuse.  
CEDAR is a group work programme for mothers and children. They aim is to create a safe space where you can talk openly about your experiences and the impact domestic abuse has had on your lives.  
For further information contact the Project Co-ordinator on 0141 562 8870.
CARA offers you a free and confidential service if you are affected by Domestic Abuse.  Counselling and support information is available to all children and young people aged 4-16, and for young men up to age 18. 
Please contact us on 01389 738664 for more information
Childline gives advice and support on a number of issues, including bullying, mental health, racism and body image.
You can contact Childline at any time using the message boards on their website or on 0800 1111.
Social Work provides services aimed at children, young people and their families or carers.
Support is available on many issues including:
child protection
services to the Children's Hearing
support for looked after children
support to vulnerable families with issues such as addictions or mental health difficulties.
You can contact Children's Services in on 01389 608080 or in Clydebank on 0141 562 8800.
Circle is a Scottish based charity.  It aims to improve the life chances of the most disadvantaged and deprived children and families in Scotland. 
You can contact Circle at 0131 552 0305.
Reach provides advice for young people on about support at school and your rights.
Children's Health Services in West Dunbartonshire range from Breast feeding services to mental health services and School Nursing Team.
Includem works in the community with those young people who were often excluded from more mainstream services. This charity offers intensive support services for vulnerable young people.
Stepping Stones has been supporting people in the area since 1990. Stepping Stones help people to deal with lots of issues that are out with their control. This can lead to people feeling unhappy about their current situation leading to:
depression
anxiety
stress
poverty
trauma
abuse
mental illness to name a few.
The Tullochan Trust works with schools, community groups and other agencies to provide projects aimed at improving the lives of our young people (aged 9-17). They inspire a CAN DO attitude and help young people learn skills and gain personal qualities that will help them in the future.
You can contact Tullochan Trust on 01389 726 962 or by email at info@tullochan.org.
To find out more information Visit Tullochan Trust website
Working 4 U is a Council service aiming to help you return to work. There may be a number of issues preventing you from gaining employment and this service aims to help you overcome those barriers. 
Y Sort-it is a youth organisation offering a free and confidential youth information service to young people aged 12-25. It gives information for young people on many issues, including health, employment, money, family and relationships.
You can access this service by dropping into their base at 24 Kilbowie Road, Clydebank, telephoning 0141 941 3308 or emailing info@ysortit.com.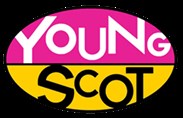 The Young Scot website gives lots of information on the Young Scot card, discounts available and information which you as a young Scot may find useful.
The impact of the minority of young people who offend can have a serious effect on their community. West Dunbartonshire aims to provide the best opportunities to support young people to address their offending and ensure that the community feels safe and secure. Criminal Justice fulfils a key role in efforts to reduce offending.