Our service aims to ensure that you receive the benefits you are entitled to. We can also provide support and advice with debt issues and signpost to other Macmillan support services where required.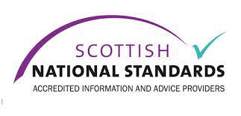 We specialise in supporting those affected by cancer and other long term health conditions.  We can access other grant aid and social care services.
We offer a free, confidential service available to anyone affected by cancer.  
If you wish to find out more about the services we provide, chat to a member of our team, or are an organisation looking to refer someone to our Macmillan Benefits Team, the best way to do this is by completing the form below.
Our service covers the West Dunbartonshire Council area but in conjunction with Macmillan Cancer Support, we also provide services to all patients at the Beatson West of Scotland Cancer Centre.  Glasgow City Council area, who also provide a service for their residents from there. 
Primary care nursing staff actively refer to our service but you can also self refer.  We can arrange to meet at a place convenient to you or refer you to local services near you.
Call us on: 0141 301 7374
or
Email: Beatson.MoneyAdviceService@ggc.scot.nhs.uk
Find us at:
Room 107 Out Patients Reception
The Beatson West of Scotland Cancer Centre
1053 Great Western Road
Glasgow
G12 0YN
We also have referral pathways established for those affected by cancer accessing services at the Vale of Leven Hospital, Gartnavel General Respiratory services and GP practices.