Second level resources are appropriate for Primary 5 to Primary 7 pupils.
Junior Road Safety Officer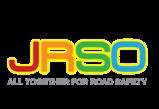 The Junior Road Safety Officer scheme encourages Primary 6 & 7 pupils, through peer education, to highlight and address road safety issues relevant to their school.
The website www.jrso.com provides further support and information for JRSOs and Schools. 
Safer, Fitter, Greener
Is a road safety resource consisting of games and different activities that encourage P4 to P7 pupils to think about road safety, health, physical activity and the environment.
This resource is available on loan to all Primary schools.
Primary Public Speaking Competition
This competition is organised annually by the Road Safety Team. The competition aims are to improve literacy and English through the development of public speaking skills and challenge pupils to address a range of road safety issues pertinent to their local environment.
Travelling Green and My New Challenge
Travelling Green is an inter-disciplinary project that promotes and encourages pupils to walk on the school journey. The classroom based lessons cover health, physical activity and road safety for Primary 4 - 6 pupils. This project promotes partnership working with parents through involvement in target setting and enabling children to become independent road users.
My New Challenge follows on from Travelling Green project by encouraging and challenging Primary 6 pupils to continue to walk on the school journey.
Step Forward
Step Forward is a pedometer based project for Primary 7 pupils encouraging them to examine how active they are on the school journey and during their own leisure time. The aim is to increase their physical activity levels and to encourage them to continue this when they move onto secondary school.

Bikeability
Bikeability programme aims to develop cycling skills and knowledge of Primary 5 & 7 pupils. The programme can be delivered on-road, off-road or combination of both environments.
iCycle, is an interactive resource developed to support Bikeability.
a2bsafely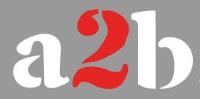 www.a2bsafely.com is a road safety website designed for young people with mild to moderate additional learning needs. It supports pedestrian training by offering young people the chance to explore real life journeys through the website.