Donatila Nsunda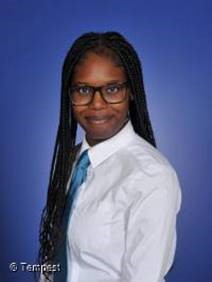 Donatila leaves Clydebank High School to go on to NQ Travel and Tourism at Glasgow City College with a view to progressing to University.  Her choice of course has been influenced by her successful completion of the SCQF Level 6 Foundation Apprenticeship in Business Skills which she undertook at West College Scotland during her sixth Year.  This gave Donatila a new way of learning which combined traditional classroom learning combined with real-world experience of the workplace and provided her with the entry qualification for the Event Management HNC while also undertaking courses at the school.
Donatila also successfully completed a number of qualifications in school including National 5s in Applications of Maths, ESOL, Practical Cookery, Music Technology and PE and a SCQF Level 6 NPA in Sports Development.
Donatila has wonderfully demonstrated the school value of Clydebank High School.  This is especially true of her resilience and commitment having overcome some challenges in her life to become a successful graduate of the school.
Alistair McIntosh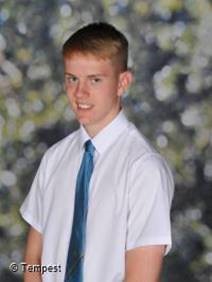 Alistair is leaving Clydebank High School to take up a Modern Apprenticeship in Mechanical Engineering with a partner local employer – Glenhead Engineering.  Alistair had considered staying on at school for sixth year but felt this opportunity was too good to decline.
Alistair flourished in S5 with his love of technical subjects and all things engineering he worked hard to prove himself in Higher subjects such as Design & Manufacture, Graphic Communication, English and Physical Education and National 5 Practical Metalwork.
With the support of the school, especially the technical department, he also secured regular work experience with BAE Systems and Glenhead Engineering which cemented his passion for Engineering and confirmed the next step in his pathway.  Alistair graduates the school as a shining example that there is no wrong path and it's never too late.
Kayla Gallacher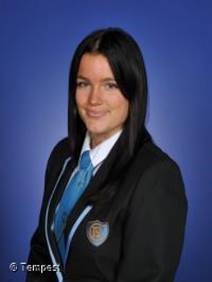 Kayla has been a model pupil at Clydebank High School and is leaving school to attend Strathclyde University to study Social Work.  While Kayla is an academically gifted young person, having studied for Highers in Business, Maths, Modern Studies and Admin, Advanced Higher English and SCQF Level 6 NPA Criminology, her choice of University course has been heavily influence by her successful completion of the SCQF Level 6 Foundation Apprenticeship in Social Services: Children and young People. 
The Foundation Apprenticeship gave Kayla the opportunity to both learn and experience working with young people with difficulties in their lives especially when completing the worked-based placement at a local Nursery.  While there, she had direct experience of supporting some children who are supported by colleagues from Social Service agencies.
Kayla's journey through Clydebank High School is even more remarkable given that she tragically lost her dad when she was in her fourth year.  Despite this heart-breaking loss, she has shown tremendous effort, resilience and commitment to become a wonderful graduate of the school.
Kara Gillespie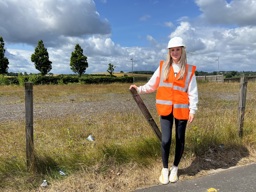 Kara was unsure what she wanted to do when she left school until she attended an inspiring careers talk in school by Global Real Estate firm, Avison Young. 
Kara leaves Clydebank High School to work as a Quantity Surveyor following a new link established between the school and Avison Young, which led Kara to be accepted as a Graduate Apprenticeship where she will earn as she learns.
She worked hard at school and is now excited to be starting her career with a high profile company where she's keen to be part of making a real difference to places where people work and live.
Kara, said: "I feel really grateful to be joining the graduate scheme where I will learn from property professionals, gain first-hand experience in the field. I will attend Edinburgh Napier University two weeks a month and at the end of my degree, I will become a Chartered Quantity Surveyor.
"I am really thankful to all my teachers, especially my careers advisor, who helped me secure my apprenticeship and I'm looking forward to working on some of the biggest and most exciting development projects in the UK."