Lewis McElney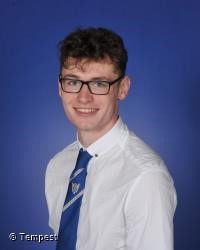 Lewis completed a Foundation Apprentice (FA) in Engineering Systems during S6 following a successful S5 where he achieved 5 Higher Awards including Highers in Maths, Physics and Chemistry which supported his ambition of following an Engineering pathway. 
Lewis successfully balanced his 3 days out of school studying his FA along with the challenges of his S6 curriculum.  Following a number of offers, Lewis has accepted a Modern Apprenticeship in Engineering Manufacturing with BAE starting this month.  Lewis has been an outstanding pupil during his time at Dumbarton Academy and is well thought of by his peers and staff.  Lewis has fully embraced the opportunities available to him and was delighted with the flexibility of his S6 curriculum which allowed him to complete the FA. 
Lewis, said: "One of the things I loved about the course is the way it's marked throughout the year instead of one big exam. In addition, you can move at your own pace with many of the units which allows for individual pacing and the development of enhanced understanding. The course doesn't obsess over anything, it does a bit of everything."
Alyssa Bainbridge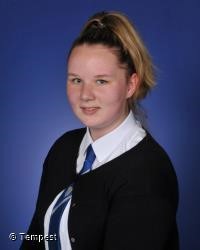 Alyssa joined Dumbarton Academy at the end of S2 and has made a real success of her time here.  Alyssa's love of dance and musical theatre resulted in multiple offers and she was delighted to accept an unconditional offer for an NQ Dance at New College Lanarkshire where she will train and learn different styles. 
Alyssa's success is down to a number of factors, not least her resilience.  Following the COVID-19 lockdowns Alyssa struggled to return to school but her determination and work ethic won through enabling her to not only return to Dumbarton Academy but to leave school with a range of qualifications including English, Maths, Music and History and heading to a positive destination. 
We look forward to seeing Alyssa on a stage sometime in the future and she has promised to remember us all when she finds stardom!
Jack Oliver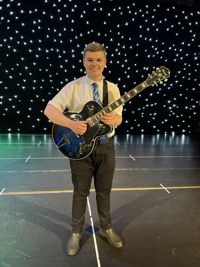 Jack credits the arrival of a new music teacher, when he was in S5, for encouraging him to play at school shows, perform in front of live audiences and ultimately to follow his dreams.
Jack leaves Dumbarton Academy to study Bachelor of Music in Jazz at the Royal Conservatoire of Scotland.  The programme explores jazz and students get to play, perform, compose and record in many different jazz styles and settings. 
Jack, 18, studied a range of subjects throughout S4, S5 and S6 specialising in both science and music.  In S5 Jack began attending the Royal Conservatoire of Scotland, studying Jazz guitar, assisted through their widening access Transitions programme.  Jack achieved Higher English, Maths, Physics, Chemistry and Music all at grade A and continued on in S6 to study Advanced Highers in Maths, Chemistry and Higher Biology. Jack was an exemplary pupil throughout his time at school and also made time to be a School Captain. 
Jack, said: "When Mr Piers joined Dumbarton Academy, he really changed the music department and his encouragement, vision and positive changes really helped me decide my future. I received great support from my teachers, who advised me to follow my dreams, leading me to study a Bachelor of Music.  The course I'm doing, not only allows me to go on and be a solo artist or perform as part of a band, it can also lead into education.  The way the whole school got behind Mr Piers was great to see and be part of and it's also something I might consider in the future."